President's rigid leadership style has made Nigeria's economic problems harder to solve – Bloomberg
The publication added that Buhari's desperation to protect the Naira is preventing him from effectively addressing the crisis.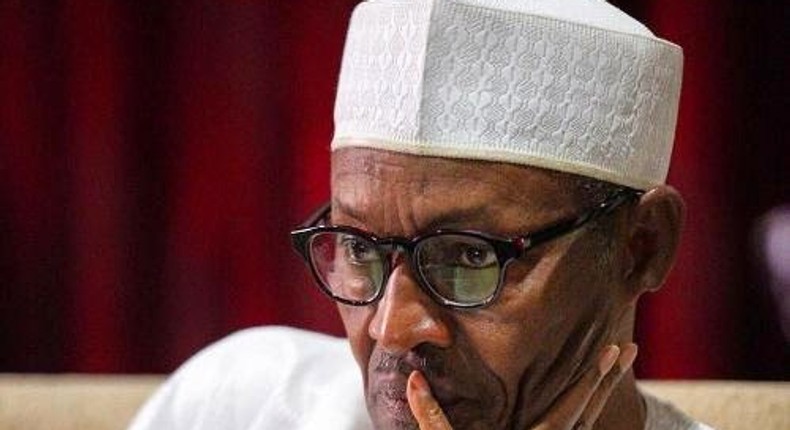 Bloomberg has said that President
Read excerpts from the article below:
Dismantling Nigeria's foreign exchange controls will doubtless cause at least a short-term rise in inflation. Yet doing so will not only draw foreign investment and make the economy more productive and competitive, but also cut off a conduit for corruption.
Buhari can cushion the blow for Nigeria's poor through targeted cash payments -- an approach Nigeria has used in electronically delivering subsidies to poor farmers. That same mechanism could also shield the poor from the regressive impact of an increase in Nigeria's value-added tax -- which is relatively low but a potentially valuable source of additional government revenue.
There are other ways to stimulate the economy, of course. But Nigeria's Senate rejected Buhari's three-year spending blueprint and an ambitious campaign to borrow $30 billion abroad because they lacked details. Meanwhile, his reluctance to sell off state-owned assets has undermined other efforts to raise revenue.
To be sure, Buhari faced ugly circumstances when he took office in May 2015. The plunge in oil prices had left the economy reeling and government coffers bare, and attacks by Boko Haram were ravaging the country. Yet while some progress has been made fighting both terrorism and corruption, Buhari's rigid leadership style has made the country's economic problems harder to solve.
Buhari's election and pledges of good governance rightfully raised expectations across Africa. To fulfill those hopes, however, he will have to demonstrate more flexibility.
JOIN OUR PULSE COMMUNITY!
Recommended articles
Nigeria Immigration Service, CG orders investigation into allegations of passport racketeering
Governor Mbah solicits continuous support for families of fallen heroes
Aisha Babangida, NDLEA calls on parents to curb social vices in children
NiMet predicts 3 day dust haze, sunshine across Nigeria
FG releases 11 inmates in 4 custodial centres in Enugu State
AfDB, GGBI partner to strengthen Africa's green bond market
Enugu Electricity Distribution Company announces 5-day power outage
FG to deploy 100 electric buses for carbon-neutral future
FG approves promotion for 32,361 security, service personnel
Shelly-Ann Fraser-Pryce: Track legend signs mouthwatering deal with luxurious wristwatch brand
Sha'Carri Richardson: World's fastest woman reportedly bags $20,000,000 endorsement deal
She needs a break - Super Falcons coach explains Ashleigh Plumptre's absence from team
Sergio Ramos makes Champions League history 31 years after Daniel Amokachi
Thiago Silva recalls TB fright ahead of Chelsea debut