President says Africa can survive economic challenges with home-grown innovations
President Buhari noted that the Central Bank of Nigeria had for many years spearheaded economic stimulus measures through specific intervention programmes.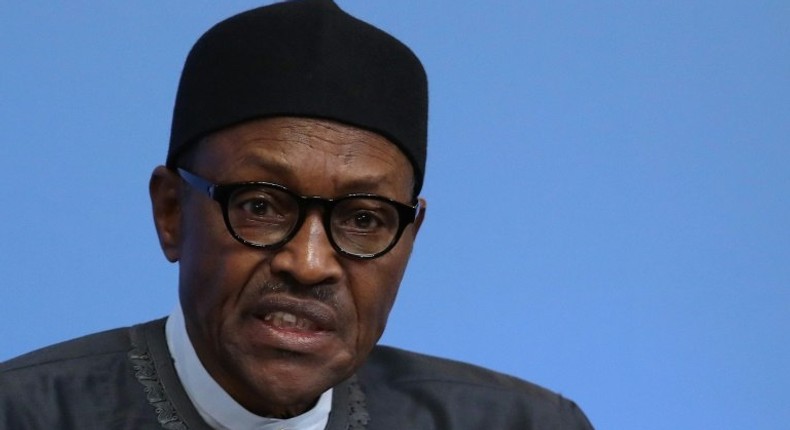 President Muhammadu Buhari says African countries survive the current economic and financial challenges with home-grown innovations.
The president said this while declaring open the annual Assembly of Governors of the Association of African Central Banks held in Abuja on Thursday.
According to him, prescriptions from the West tagged: "fit for all purposes" will not solve Africa's economic and financial challenges.
"I am confident that you will come up with practical ways by which we can chart a way forward for the growth and development of Africa.
"The region is confronted with several global and domestic economic challenges.
Most worrisome is the slowdown in growth; weakening global demand; rising inflation; restrictions in capital flows; rising debt levels; increased exchange rate volatility and depleting external reserves.
Those of us who rely on only natural resources such as Nigeria, Angola, South Africa, and Mozambique have been hit the hardest.
Furthermore, China, a major trade and business partner to a number of African countries is currently slowing down as it remodels its economy, sparking fears of further weakening.
"I urge you to continue to look for original home-grown solutions, not to rely on "fit for all purposes" prescriptions handed down from abroad.
"The world is a dynamic place and with innovation, we can survive.''
He maintained that these measures should be sustained at all costs, while urging the participants to strike a balance between monetary and fiscal policy measures.
He said, ``monetary policy alone is not sufficient to bring about desired economic growth.''
President Buhari reiterated his administration's determination to diversify the economy so as to surmount the challenges facing the country.
"Consequently, we are taking measures and implementing policies that would ensure we are self-sufficient, generate massive employment for millions of our youth, and explore our untapped human and natural resources.
"We shall also embark on export and production diversification steps including investment in infrastructure; promotion of manufacturing through agro-based industries and expansion of Regional Trade.
"All these would involve integrating the informal economy into the mainstream and providing funds to Small and Medium Enterprises.
"We shall also continue, with greater determination and focus to pursue our goal of ensuring improved security for our country and its citizens, and without letting up on our fight against corruption and terrorism.''
President Buhari also advised that African leaders should reverse the trend of illicit flows of funds out of Africa through intensified surveillance in addition to guidance to the operations of their various financial institutions.
"We should all be serious in putting place measures aimed at ensuring that the proceeds of these illicit flows are repatriated to their countries of origin with minimal bureaucratic hitches."
In his remarks, the Governor of the Central Bank of Nigeria (CBN), Mr Godwin Emefiele assured that the Association would redouble its
efforts towards the achievement of a sustainable economic and monetary integration in Africa.
He stressed the need for African Central Banks to be strengthened so as to serve as a platform for galvanising efforts that will solve emerging challenges on the continent.
Also speaking, the President, Association of African Central Banks, Mr Lucas Nchama, called for proactive policies that will address the negative effects of the fall in prices of major commodities on the economies of African countries.
The News Agency of Nigeria (NAN) reports that more than 45 governors of Central Banks and the representatives of the International Monetary Fund (IMF) and Africa Union were in attendance.
JOIN OUR PULSE COMMUNITY!
Recommended articles
New Ebonyi deputy governor Obila not interested in listening to gossip
New Benue Governor lays foundation for 100 housing units
New Abia governor Alex Otti freezes state's bank accounts
Kyari tells Tinubu fuel queues will soon vanish after subsidy removal chaos
FG owes NNPC ₦2.8 trillion fuel subsidy payment deficit
Ganduje denies seeking appointment from Tinubu
Lawmakers tell citizens to pray for successful fuel subsidy removal
Tribunal admits US court judgment ordering Tinubu's forfeiture of $460,000
Tinubu appoints presidential photographers as he resumes office