President plans national identification number for voters
President Muhammadu Buhari has initiated a plant to ensure that all voters with a voters identification gets a national identification number for the card.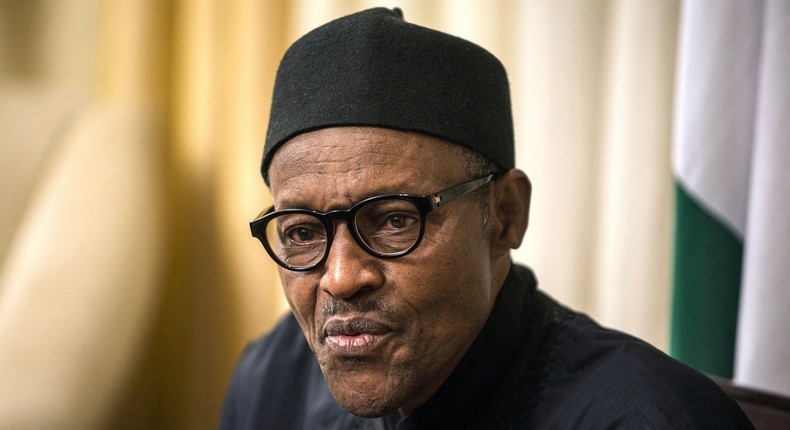 Osinbajo, who was represented by Mr Ade Ipaye, the Deputy Chief of Staff to the President, said this while addressing a policy roundtable on identity at the Banquet Hall of the Presidential Villa.
The vice-president added that the president also said NIN should be used to access health insurance, registration of SIM cards, social welfare programmes of the administration and all financial transactions.
"It is the president's charge that a NIN is used to authenticate eligible voters in the nearest future as well as in the areas of access to health, insurance, registration of SIM cards, access to the social welfare programmes of the administration and for all financial transactions.
"The development of identity programmes in Nigeria will help the nation leverage on its potential to improve security of lives and property, advance service delivery and fight poverty and corruption.
"Achieving full scale national identity management will therefore boost our efforts and better tracking of the movement of people while minimising issues with external border controls and terrorism.
"We have an opportunity here to change and transform our country and everyone has a role to play in the growth and development of our nation through digital identity,'' he said.
Osinbajo expressed disappointment that the country had separated but similar identifications for its citizens collated by many agencies of government which he described as duplication and waste of resources
He said it was time to harmonise the data to save the people from the rigours of being captured many times as well as to conserve funds.
Osinbajo noted that the cost of managing disparate and unconnected bio-metric linked data bases was increasingly becoming a huge burden and needed to be streamlined.
He said this was because the government could not afford to fund the unnecessary duplication of efforts and overlapping identity functions that further depleted its scarce resources.
He said there was large benefit for integration of the identification programmes of government institutions which must be taken advantage of to get it right once and for all.
He said the president had already identified the importance of a synchronised identity system.
He said it informed the directive from the Office of the Vice-President in December 2015 for all stakeholders with independent identity management systems to consolidate, aggregate and integrate their data bases.
Osinbajo said the directive was issued as a way to accelerate and scale up the national identity system.
He stressed the importance of the meeting which was to optimise the benefits of digital identity and leveraging its use for accelerating development in the country.
"Therefore, we must embrace and harness the potential inherent in digital identity to build and develop our country.''
He observed that other nations had utilised identity as a foundation for transforming governance and enhancing service delivery.
Osinbajo expressed gratitude that the Nigeria Identity Management Commission (NIMC) had commenced a harmonised identity management system to ensure its completeness, accuracy, and integrity in national assets.
He said Nigeria should use its digital strategy to establish a global reputation for technological leadership and business dynamism and build digital ecosystems in which innovation could thrive.
"We will invest in smart infrastructure, platforms and services , digitise our records and classify them accordingly, review and upgrade the legal and regulatory framework as we notch up the digital talent that abound.
He said that an accurate identity system with accurate data "is no doubt a national asset'' to any country.
"It is time for Nigeria to also offer this unique identity to all its citizens.
"Nigeria as a global player and a developing nation must work towards leveraging digital identity as a reliable tool for uniquely identifying its citizenry and residents and accelerating socio- economic development.''
The vice-president commended the World Bank and other development partners for their concern and interest in the Nigerian identity ecosystem, including integration effort and for sponsoring the roundtable.
The Director-General of NIMC, Mr Aliyu Aziz, observed that harmonisation of data bases had started in the country since 2008 but noted that the process was slow and should be fast-tracked.
Mrs Indira Konjhodzic, who represented the Country Director of World Bank, said the organisation was happy to partner the country in the harmonisation of identification information.
She noted that many people in Africa had no identification proof and urged NIMC to make the process work.
In their presentations, a former Director-General of Unique ID Authority of India, Mr Vijay Madan, and the Senior World Bank ICT Specialist, Zaid Safdar, urged the country to hasten its identity harmonisation.
They said such would facilitate access to credit and social services for the citizens and help in national planning.
JOIN OUR PULSE COMMUNITY!
Recommended articles
UNICEF collaborates with NOA on child protection in Ebonyi
We're addressing plight of lecturers on foreign scholarships - TETfund
EFCC decries rise of fake dollars, cyber crimes in Benue
Tinubu's wage announcement on Independence Day will not happen – Ministry of Labour
UNFPA, Yobe Govt train women on contraceptive management
Atiku petitions US court for timely release of Tinubu's academic records
South Africa slaughter 410,000 chickens amid bird flu outbreak
Group urges Gov Bello to appoint Lokoja traditional ruler
Burkina Faso junta foils attempted coup
I still love guys - Super Falcons' Michelle Alozie reacts to lesbian rumour
Heartbreak for Nigeria as AFCON 2027 bid slips away to East African rivals
Victor Boniface or Harry Kane: Who has had the better Bundesliga start?
Steph Curry: NBA star lists Nigeria's Burna Boy and WizKid among favorite music artists
Controversy as Super Falcons' Michelle Alozie unveils her 'female lover'
AFCON 2027: Algeria hands Nigeria a major boost