'Terrorists still control 2 local governments in Nigeria,' Minister says
The minister's comments contradict statements made by other government officials that the sect is no longer holding any territory in Nigeria.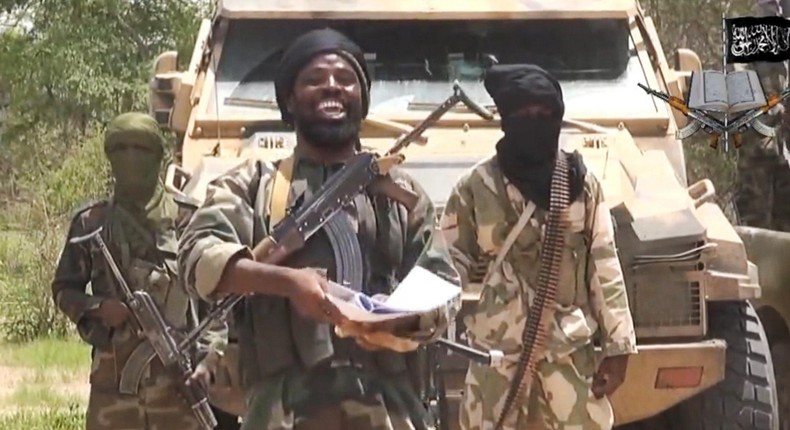 Nigeria's Defence Minister,
Dan-Ali made the disclosure on Wednesday, March 30, 2016, while speaking to Voice of America.
"Within one year, the coming of our president has changed the game. Look at what was happening before whereby three states, the whole eastern region, was under the terrorists. Now we may have maybe two local governments," he said.
"We have been receiving specialized training and intelligence sharing. If you can remember, my president has been going around.
In the fact, the five neighbours, including Cameroon, Chad, Benin… we are all working together and we are sharing information, and the international community is also advising us in the right direction," Ali added.
"As the chief security officer of Borno State I can tell you authoritatively that no local government is under the occupation of Boko Haram," Borno State Governor, Kashim Shettima said while speaking to journalists on Monday, February 8, 2016 in Maiduguri.
Shettima was denying a comment made by Senator Baba Garbai that the sect was still in control of fifty percent of the state.
--------------------------------------------
See Pulse Photo-News gallery below:
JOIN OUR PULSE COMMUNITY!
Recommended articles
COVID-19 vaccines from the Mastercard Foundation and Africa CDC's Saving Lives and Livelihoods initiative lands in Nigeria
Canada adds Nigeria to travel ban list over Omicron COVID-19 variant panic
3 cases of Omicron COVID-19 variant have been found in Nigeria
Sanwo-Olu's Government dismisses #EndSARS panel's claim of Lekki massacre as 'assumption'
Fani-Kayode has another 'friendly chat' with EFCC for nearly 10 hours
Buhari unhappy with beheading of 2 policemen in southeast
Police rescue 3 kidnapped victims, recover 3 AK-47 rifles in Zamfara
NEC endorses Finance Bill 2022
Court declares banishment of deposed Emir Sanusi unlawful