Minister says FG is committed to safeguarding marine environment
Amaechi stated this on Friday in Lagos at the inauguration of the Command, Control, Communication and Intelligence System (CCCIS) of the Nigerian Ports Authority (NPA).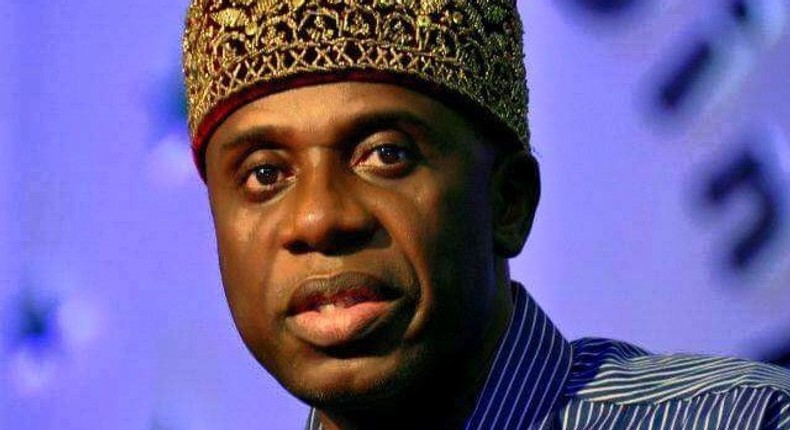 The Minister of Transportation, Mr
``It is pertinent, therefore, to note that the development of this facility began with an approval in 2013 with the aim of providing Business Intelligence for the movement of vessels and cargoes as well as providing improved and secured communications within our waterways for enhancement of efficiency within the nation's seaports.
``I wish to reiterate that this is one of the positive responses to the dynamics of port modernisation as well as device for stemming the safety, security and operational challenges facing the port system and the maritime industry.
``Let me state that the seaports in Nigeria provide one of the major platforms for trade facilitation with about 90 per cent of our imports and exports being done through the seaports.''
The Managing Director, Nigerian Ports Authority (NPA), Ms Hadiza Usman, said the authority would undertake detailed security assessment of port facilities.
``On issues relating to maritime security, responsibility is placed on the ports authority to undertake detailed security assessment of port facilities and identify threats in order to checkmate them.
``Furthermore, it would enable us to surmount security and safety challenges within our operations with the capability of an interface with stakeholders aiding us to track and record maritime security breaches.
``In addition, this technology enables the Nigerian Ports Authority (NPA) to ensure that all revenue leakages are blocked.
``In furtherance of the Federal Government's efforts toward revitalising our economy.
``Let me reiterate that in the days ahead, the Nigerian Ports Authority will be playing pro-active roles in the digital space.
``Ensuring that there is synergy and collaboration among relevant agencies like the Nigerian Navy, the Nigeria Customs Service, NIMASA, and all other security and intelligent agencies.
``For the purpose of sharing information, documentation to enhance maritime safety, security as well as blocking all revenue leagues,`` Usman said.
NPA's Executive Director, Finance and Administration, Mr Mohammed Bello-Koko, said the system would block revenue leakages in port operations.
``Constant upgrading cannot be over emphasised, especially at the time the Federal Government is focusing on achieving robust economy in all sectors.
``The launching of the Command, Control, Communication and Intelligence Centre that we are about to witness today, ASPEAKS volume of our preparedness and commitment to ensure best practises in our operations while creating an enabling environment for effective synergy with stakeholders in the sub-sector.
``This facility which I consider a game changer will enhance efficiency; improve this administration's aggressive drive to block revenue leakages and impact positively on security.
``What we are about to launch today will provide online real time monitoring and recording of port channels' activities with emphasis on safety, security, operations and of course revenue generation.
``It would also provide seamless communication between ports within the country, `` Bello-Koko said.
Bello-Koko urged stakeholders to partner with NPA as the authority looked forward to a robust synergy in order to utilise the system effectively.
JOIN OUR PULSE COMMUNITY!
Recommended articles
New Ebonyi deputy governor Obila not interested in listening to gossip
New Benue Governor lays foundation for 100 housing units
New Abia governor Alex Otti freezes state's bank accounts
Kyari tells Tinubu fuel queues will soon vanish after subsidy removal chaos
FG owes NNPC ₦2.8 trillion fuel subsidy payment deficit
Ganduje denies seeking appointment from Tinubu
Lawmakers tell citizens to pray for successful fuel subsidy removal
Tribunal admits US court judgment ordering Tinubu's forfeiture of $460,000
Tinubu appoints presidential photographers as he resumes office