The federal government and organised labour have been going back and forth over what should pass for a new
If you haven't been following, here's what's up so far….
1. On September 12, 2018, NLC issues 14-day ultimatum to the federal government to either agree with its demand for the tripartite committee deliberating on a new minimum wage to reconvene and complete its assignment.
2. Nigeria Labour Congress (NLC) issues warning to say it will commence a nationwide strike on September 26, 2018 if the federal government refuses to pay a new minimum wage of N56,000.
The national minimum wage is currently pegged at N18,000 monthly.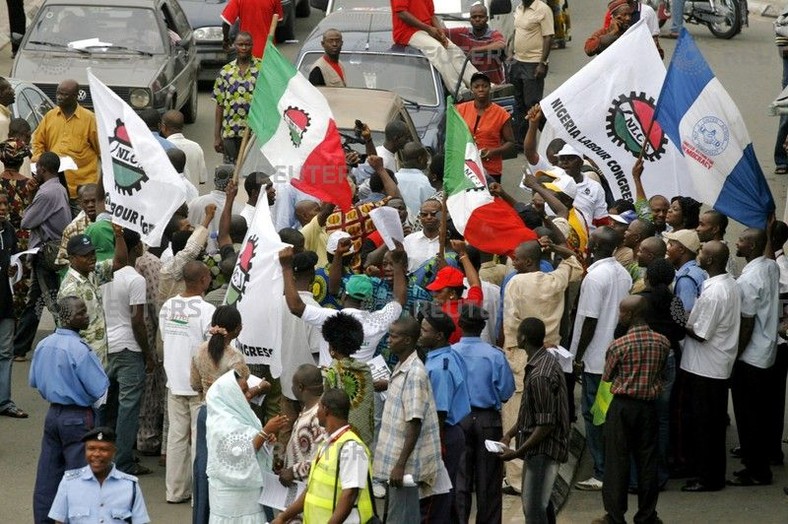 3. State Governors begin murmuring, say how can they pay N56,000 when they have been finding it difficult paying N18,000?
4. With organised labour threatening to shut down the nation's economy, Minister of Labour Chris Ngige promises that the tripartite committee set up to review the nation's minimum wage, will reconvene on October 4 and continue negotiations.
5. This tripartite committee as the name implies is made up of three parties—the federal government, organised labour and the private sector.
6. Meanwhile, labour unions in states like Anambra and Kogi, ask workers to comply with the directive from the national body to embark on total strike.
7. NLC declares that governors opposed to new minimum wage will lose the upcoming elections because workers will be mobilised against them.
"Majority of governors that fail to implement the minimum wage may not come back for their second term. Instead they will be voted out of office, because of lack of political will", says Adamu Garba, Vice Chairman of the NLC in Gombe.
8. On September 27, NLC warning strike begins with compliance in several states, business activities paralysed.
9. Federal government calls for emergency meeting with labour to resolve minimum wage brouhaha.
10. On September 30, NLC calls off nationwide strike.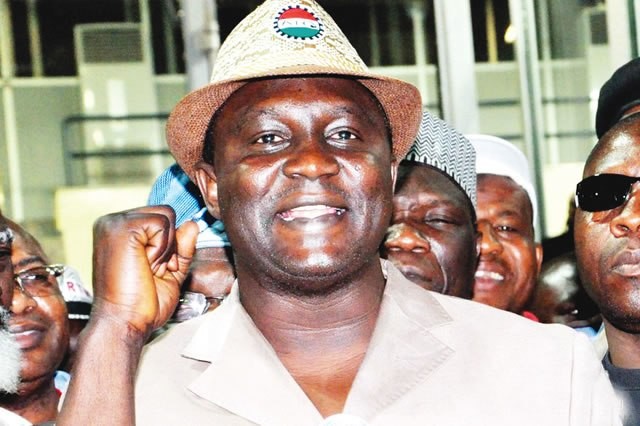 11. October 8, 2018, NLC President Ayuba Wabba tells the nation that the federal government will soon announce new minimum wage.
"I want to assure workers that all has been concluded and will be passed for signing within the week.
"I also want to appreciate the Organised Private Sector, Manufacturers Association of Nigeria and Nigeria Employers Consultative Association (NECA) for their resolve to pay the new minimum wage when it is signed into law," Wabba says.
12. Federal government declares that new minimum wage will be N24,000, on October 10, 2018.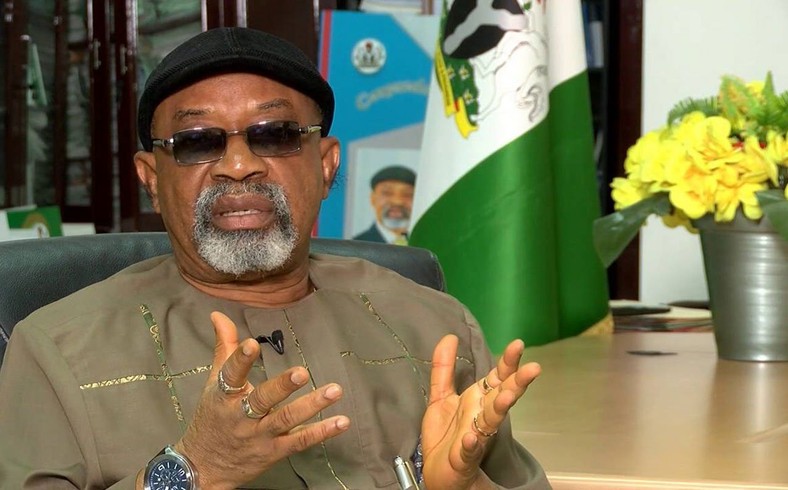 "The state governments' figure last time was N20,000; the federal government had a figure of N24,000 and that was where we all stood.
"These negotiations took into account these irreducible offers from the different governments but we could not arrive at a consensus", Labour Minister Chris Ngige announces.
13. Labour urges federal government to accelerate implementation of new minimum wage.
14. With everyone going quiet again, labour calls for crucial meeting.
15. October 18, 2018. Chairman of the Nigeria Governors Forum (NGF), Governor Abdulaziz Yari of Zamfara State says governors have no resources to pay a new minimum wage.
"But, the problem of states is the capacity to pay what is agreed. As we are talking today, we are struggling with N18,000. Some of the states are paying 35 per cent, some 50 per cent and still some states have salary arrears.
"So, it is not about only reviewing it but how we are going to get the resources to cater for it?"Yari asked.
16. Labour threatens another strike.
17. Federal government pleads with labour to accept N24,000 as new minimum wage. Labour says it's N30,000 or nothing. October 19, 2018.
18. NLC threatens federal government with strike action.
19. Federal government threatens workers with "no work, no pay" policy if strike holds.
20. Labour gets angry, says the "no work, no pay" policy is madness. "The threat of "no work, no pay" will not deter us from embarking on strike, when necessary", labour fires back.
21. Governor Ibikunle Amosun of Ogun State says governors are not magicians, can't pay new minimum wage, whatever the figure is.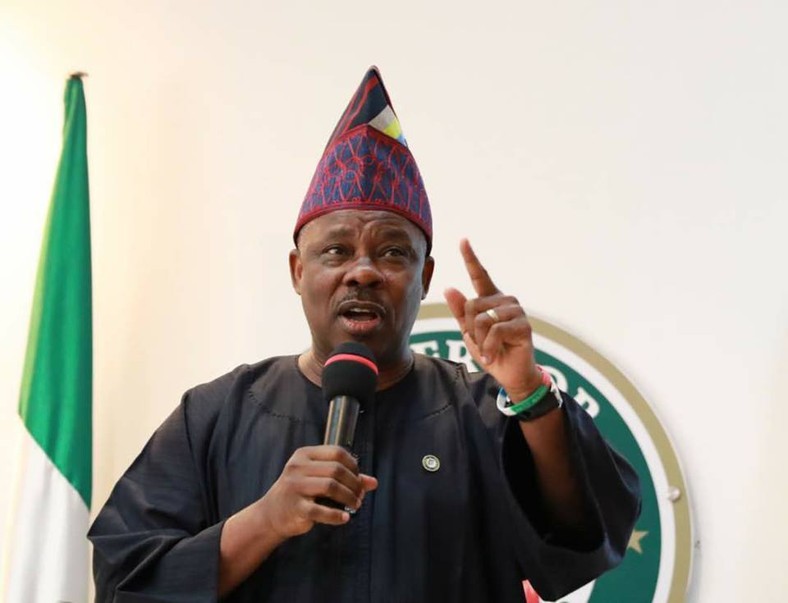 "With N18,000 minimum wage, as we speak in this country, only seven or eight governors are able to pay full salaries.
"We are not magicians or miracle workers that will turn things around, we only make do with what we have, nobody has the money," Amosun says.
22. With labour re-iterating that it's going on strike on November 6, 2018, Minister of Labour Ngige briefs President Buhari and Vice President Osinbajo on the steps taken so far to avert strike.
23. Meanwhile, labour asks Nigerians to stock up on food because the looming strike will be total and merciless.
24. October 30, 2018. Governors say they will hold an emergency meeting to agree on new minimum wage.
25. Governor Samuel Ortom of Benue promises to pay state workers any amount agreed as new minimum wage. "I am known for championing improved welfare for workers", Ortom boasts.
26. Governors agree to pay N22,500 as minimum wage. "It is in this sense that we feel strongly that our acceptable minimum wage must be done in such a way that total personnel cost does not exceed 50 per cent of the revenue available to each State.
"Governors therefore agreed to pay a national minimum wage of N22,500," Yari says.
27. Labour insists it's N30,000 or nothing. Threatens government with election loss if it doesn't pay up.
28. Ngige comes out to say labour doesn't agree with N22,500 agreed by governors. "The governors have not even done enough. I told them that this N22,500 was even rejected by the federal government," the minister says.
"The national minimum wage is a national legislation being driven by the federal government of Nigeria in pursuance to item 34 of the exclusive legislative list. But you don't go and make a law which people will disobey at the initial".
29. Vice President Osinbajo convenes meeting with Economic Management Team over minimum wage.
30. Meanwhile, labour doubles down on strike action: "We wish to reiterate our position adopted at our National Executive Council (NEC) meeting on Oct. 23 that any figure below N30, 000 will not be accepted by us.
"We call on our members to continue to mobilise in preparation for the commencement of an indefinite strike on Nov. 6, if by then necessary steps are not taken to adopt the recommendation of the tripartite committee," Wabba says.