Wife of President pledges to boost protection of women's rights
She stressed that if more was invested in women and girls, it would promote sustainable growth and development in the nation.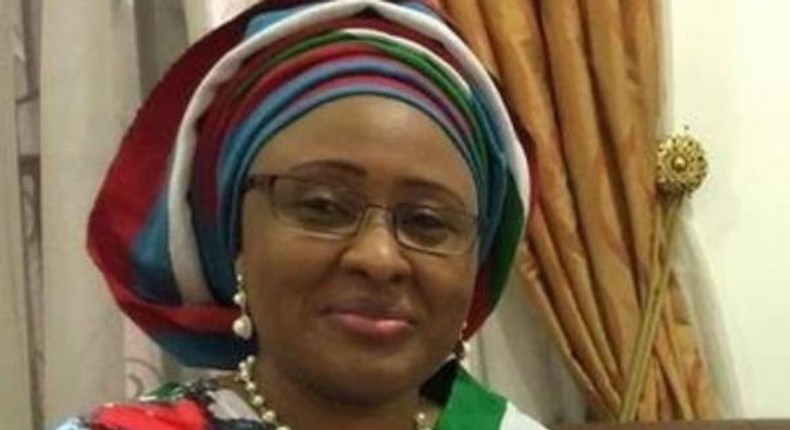 Buhari spoke on Friday in Abuja during the national convention and award ceremony of the National Council of Women's Societies (NCWS).
She promised to fight for the protection of the fundamental rights of women and urged members of the NCWS to lead by example.
According to Buhari, over 80.2million women still lack education and basic health care, while violence against women is on the increase worldwide.
On women representation, she said women constituted more than fifty per cent of Nigerian population and had the capacity to lead as president of the nation.
``Nigerian women are the major voters and constitute more than fifty per cent of the population and are usually used in times of election after which we are pushed aside
`` This is the time for us, they are either giving us the 35 per cent we deserve or we should get a woman to lead us.
``This is time for us to mount pressure on the political parties to give us a percentage, we should put it in writing and sign and we should operate based on what we have signed.''
Buhari commended the women on the role they played in the society saying,`` women are catalyst and change agents and they are versatile in their roles as wives, mothers and home makers.''
Alhassan expressed optimism that the convention would provide useful outcomes that would strengthen women groups and ensure greater women participation in government.
The minister explained that the mandate of the ministry was to promote women advancement, adding that the ministry would welcome initiatives that would drive the course.
Mrs Dupe Atoki, Director-General, Consumer Protection Council (CPC), said women were the major consumers in Nigeria, because of the roles they played in the family and society.
She said:`` The council is coming to sensitise you to know your right, and in that, we have requested Her Excellency, Mrs Aisha Buhari to serve as the Ambassador of Consumer.
`` She is going to support us because she has the tenacity to mobilise women and she will support us in mobilising women in any state we will be reaching out to.
`` We want her to use her passion to teach Nigerians to get value for their money.
Mrs Aisha Alhassan, the Minister , Ministry of Women Affairs and Social Development, who spoke, commended the women on their achievements so far.
JOIN OUR PULSE COMMUNITY!
Recommended articles
Oba of Benin writes Tinubu, demands more opportunity for youths
SDP backs Tinubu on fuel subsidy removal
Ekiti Assembly extends tenure of LG officials to 3 years
You are wasting time of court, tribunal tells Obi, Labour Party
Tinubu told security chiefs he won't accept underperformance - NSA
EFCC grills Fayemi over alleged ₦4bn fraud, money laundering
Oyo transport operators ask Makinde to appoint technocrat as supervisor
Tinubu congratulates Abdulrazaq, Uzodinma on Governors' Forum leadership
Ex-minister advises Tinubu to consider Obasanjo, Osinbajo health reports