Ex-PDP chairman reportedly owns property raided by EFCC
It was further reported that Mu'azu, who was the governor of Bauchi State in Nigeria between 1999 and 2007, lived on the penthouse on the building while in Lagos.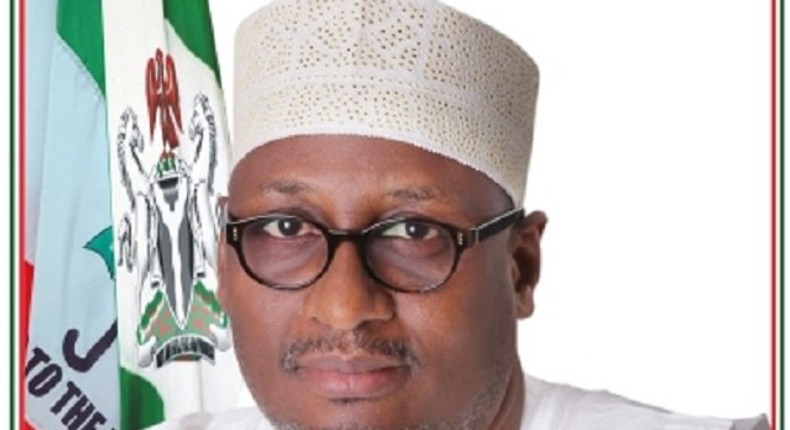 The residential building where the operatives of the Economic Financial Crime and Commission (EFCC) had discovered
According to a report by SaharaReporters, the house which was raided by the EFCC following a whistle blower's confidential alert, is reportedly located at Osborne Towers, Ikoyi, Lagos.
The report further revealed that other residents of the house as embattled ex-Chief of Air Staff, Adesola Amosu, a former Managing Director at the NNPC, Esther Nnamdi-Ogbue and Godwin Obla, a senior lawyer and former prosecutor to EFCC.
Discovered in the house according to a breakdown by the EFCC are $38million, N23.2million and £27,800.
Mu'azu is yet to react to the reports that the building belongs to him.
The recovery by the EFCC is coming two days after EFCC operatives recovered €547,730 and £21,090 as well as N5,648,500 from a Bureau de Change operator in Balogun Market, Lagos.
In the same vein, the EFCC recovered N449, 000, 860 hidden in an abandoned Bureau De Change office also in Lagos six days earlier.
The EFCC is yet to disclose the owner of the house or who the cash belongs to as at the time of filing this report.
JOIN OUR PULSE COMMUNITY!
Recommended articles
5 Buhari appointees President Tinubu should retain
New Commander 12 Brigade seeks inter-agency collaboration to enhance security in Kogi
Enugu residents lament increase in transportation fares amidst fuel scarcity
MSport Football Challenge: Road to final 2023
BREAKING: We have not devalued naira to 680/USD - CBN denies report
Zamfara airlifts 2,500 pilgrims to Saudi
Gov. Yusuf announces 6 appointments for agencies of Kano Govt
Women are architects of their own political woes, says Anambra lawmaker
Tinubu, APC, INEC oppose admission of Atiku's documents in evidence