Moscow successfully removes hold-ups, wins Transport Achievement Award
Moscow, the capital of Russia, has won the 2016 Transport Achievement Award.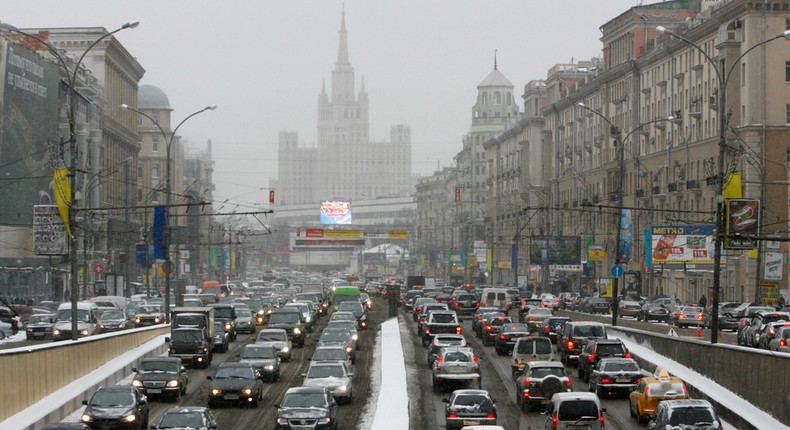 According to the Federal Road Safety Commission (FRSC), the capital of Russia won this award for successfully decongesting the city.
The International Transport Forum (ITF) jury said it recognized the "impressive achievement in improving overall traffic in Moscow."
The organization also highlighted Moscow's "effectiveness of coherent, coordinated initiatives and policy actions that facilitated this remarkable change."
Moscow received the award on May 19, 2016, during the 2016 Summit of the International Transport Forum in Leipzig, Germany.
While receiving the award, Sergey Sobyanin, the Mayor of Moscow said:
"Our achievements in fighting the traffic gridlock have been made possible by the efforts of an effective team of professionals who believe in the power to make substantive changes. This important international award encourages us to continue this work."
This forum is also attended by the FRSC.
JOIN OUR PULSE COMMUNITY!
Recommended articles
Anambra community leader wants NLC to dialogue with NLC, instead of strike
Call Yahaya Bello to order, Kogi SDP candidate urges President Tinubu
Give Tinubu benefit of doubt, for underrated President may perform better – Okechukwu
UK firm celebrates Ibrahim as Tinubu's deputy Chief of Staff
Tinubu administration signals improved executive-legislature relations – Buni
Marketers hail FG over approval to import fuel, says price will crash soon
Residents, animals fight for dirty water in ponds in this Plateau community
Lawmaker-elect subsidises fertiliser for Zamfara farmers by ₦8,000 per bag
Police deploy massive joint security patrols to end sit-at-home order in Enugu