Model S P85D gets excellent reviews from customers
Tesla's Model S P85D has customers everywhere raving about it.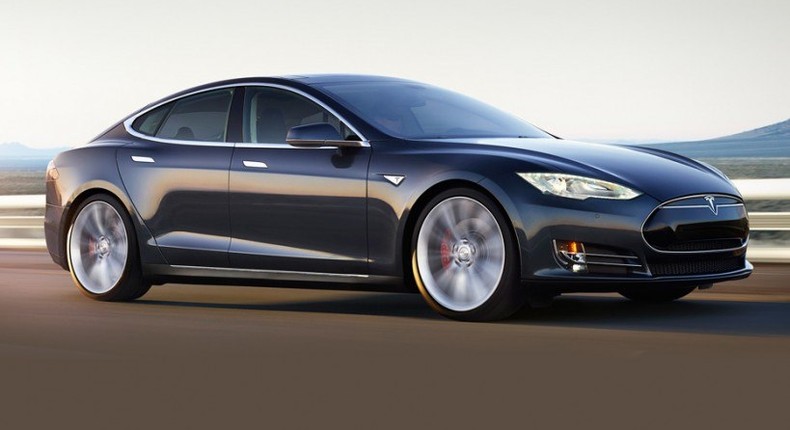 Tesla has managed to do something that rarely happens.
They have customers everywhere raving about the Model S P85D.
According to Consumer Reports, reviews concerningthe electric sedan are breaking its rating system.
"The Tesla initially scored 103 in the Consumer Reports' Ratings system, which by definition doesn't go past 100. The car set a new benchmark, so we had to make changes to our scoring to account for it."
The P85D's "insane mode" has been identified as the reason for this rare event since it is now on the levels of the world's greatest supercars.
Consumer Reports rates the P85D as the fastest car ever tested reaching 60 mph from a standstill in just 3.5 seconds.
Jake Fisher, Consumer Report's head of automotive testing, said:
"This is a glimpse into what we can expect down the line, where we have cars with the performance of supercars and the comfort, convenience and safety features of a luxury car while still being extremely energy efficient. We haven't seen all those things before."
Despite all these amazing attributes, the magazine says the Model S P85D is not the perfect vehicle.
Their reason is the interior fittings "aren't as opulent as other high-ticket automobiles," and "the Tesla Model S P85D is an automotive milepost."
Jesse McCartney is obviously taken by the spectacular car as he just bought a white Tesla Model S P85D.
JOIN OUR PULSE COMMUNITY!
Recommended articles
Gunmen kill Ogun gov's office accountant, escape with money he withdrew from bank
FCTA demolishes alleged vehicle papers forgery hub in Mabushi
Wike seeks NASS approval to spend ₦61.6bn
PDP asks National Assembly to reject Tinubu's 2024 budget
Dino Melaye explains why he won't challenge Kogi election results at tribunal
Governor Oborevwori presents ₦714.4bn 2024 budget for Delta State
Court orders Betta Edu to disclose details of ₦535.8m school feeding expenditure during lockdown
Adeleke approves ₦15,000 wage award for civil servants, ₦10,000 for pensioners
Nigerian Navy hands over 187 bags of cannabis sativa to NDLEA
Thiago Silva recalls TB fright ahead of Chelsea debut