10 Businesses that have been destroyed by Smart Phones
From lighting your way and keeping you entertained, here are 10 businesses the smartphone has destroyed.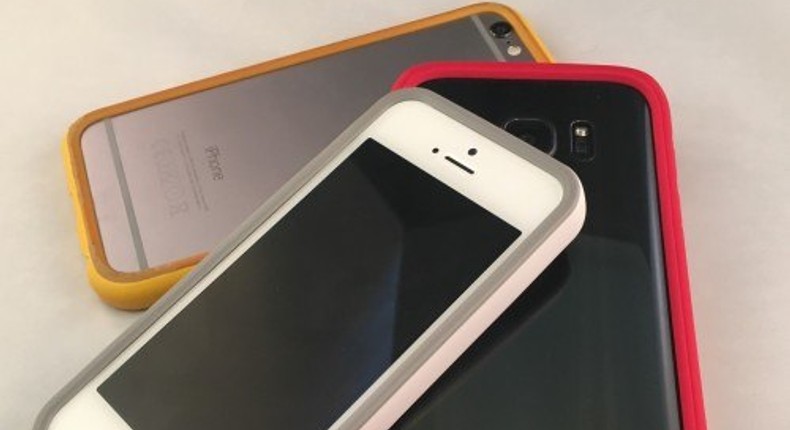 The ubiquitousness of smartphones and it's ability to carry out various tasks, has destroyed several once thriving businesses.
When the first Ipod came out in 2001, we were all so excited about this revolutionary device. It looked like something someone brought back from a visit to the future. 15 years later however, few people even know what an MP3 player is.
Why do you need a device that plays only music when your phone can. Needless to say, it died a natural death.
The camera quality of your average smartphone is great and keeps getting better, as competitors struggle to out do each other.
The winner in this battle to produce sharper quality cameras at affordable prices is the customer and the losers are manufacturers of digital cameras.
The picture quality of some phones rival a lot of digital cameras, plus it fits in your pocket.
Though the amount of people playing video games have increased, you will hardly see any of these players, using a handheld gaming device.
The processing power of today's phones, and the availability of free and cheap games online, you can download from Playstore or App Store, means this devices are no longer needed.
Wrist watches have evolved from being timepieces to fashion items. Most people now check the time on their smartphones, even when they are putting on a wristwatch.
The greatest invention ever, somehow just got even better, thanks to the smartphone. Now you can control almost any device no matter the make, from the comfort of your couch.
You no longer need to worry about buying batteries or taping up those broken remote controls, simply download a remote control app, and you are ready to laze around all day long.
I remember when you welcomed a guest with some refreshments and the inevitable photo album. Those things can weigh a ton, and are often covered in dust. But those days are over.
Who even prints pictures these days? Even event photographers also include the soft copies of the pictures taken, so you can share online instantly with your friends.
More and more people now prefer to watch movies on their mobile devices. People now prefer to download, stream or transfer files between each other rather than buy DVDs. It's cheaper, more convenient and mobile.
Every phone that's made today comes preloaded with a torchlight app. Torchlights started appearing in phones as early as the Nokia 33 series and have gotten really good of recent.
You no longer have to buy a separate torchlight to do what your mobile phone can do, so the sales of torchlights have dropped considerably.
If not for our Northern brothers, the transistor radio would probably be extinct now in Nigeria. Almost every phone now comes with an FM radio app.
As a friend once joked "soon we'll be able cook soups using a phone".
JOIN OUR PULSE COMMUNITY!
Recommended articles
I'm not a thief - Orji Kalu cries as he recalled prison ordeal
We'll continue to support Owo church attack victims' families – Ondo Govt
Atiku calls 18 witnesses out of 100 to prove fraud at presidential election
2 outgoing senators reject notion of 9th Senate being a rubber stamp entity
Shonubi great choice after Emefiele's suspension, expert hails Tinubu
Poly Ibadan explains reason behind viral 'ritual' video
97,591 micro pension participants contribute ₦‎436m in May – PenCom
Hoteliers groan, seek downward review of fuel price
IPMAN hails Tinubu for subsidy removal, tasks him on palliatives
Chukwueze denies Real Madrid rumours
Burna Boy: Time and Where to watch Champions League kick-off show Performance
I'm happy with my wife — De Bruyne describes his relationship with Haaland
Manchester City vs Inter: 3 Reasons why Guardiola is already the GOAT football manager
'There are people in Barcelona who don't want me to return' — Messi
EXCLUSIVE: 'It is only Paul Onuachu' — Frank Onyeka reveals his Super Eagles friend