Rest in peace Naira, goodbye investors
For those of us who do not understand, N409 to a dollar means, as a salary earner you now earn half of what you did January last year.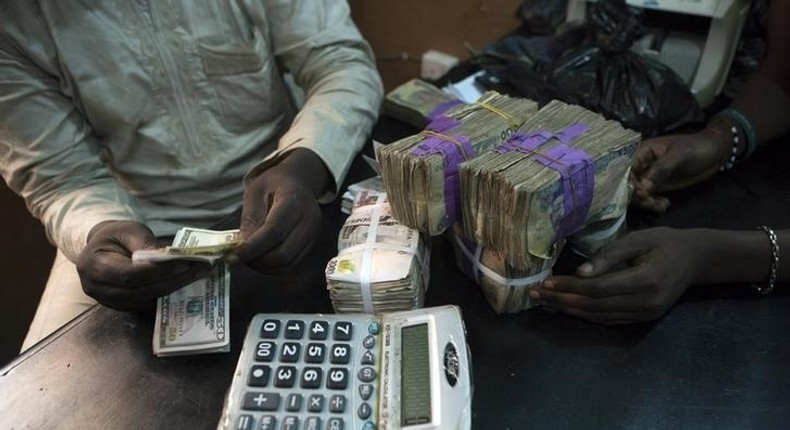 Only this is no movie and the owu is real and drier than the harmattan breeze in January.
The Dollar being the global currency, and Nigeria being an import dependent country, means in the famous words of Chief Zebrudaya (The Village Headmaster), "we are dead die".
And like rats get off a ship before it sinks, airlines, importers and other industries are getting out as fast they can from this country.
If there's ever a time to wish you had a red, blue or even a brown passport, now is the time. Because it's going to get really bad before it gets any better.
The Naira is in a free fall and just like in that nightmare when you fall from a cliff, we are only going to wake up when we hit the bottom.
Only then hopefully will our leaders wake up. Hopefully I say, because the decisions that have been taken so far by this administration, really questions hope.
The unpegging of the Naira, the CBN handing over forex control to commercial banks, the suspension of 9 of these banks for withholding forex, the limiting of money transfer operators to just three etc., rather than ease forex liquidity has only made it worse.
Some of these policies, ostensibly created to solve round tripping, actually encourages it, and has created instant billionaires.
As the Emir of Kano, Sanusi Lamido Sanusi II, said "As an Emir, I can seat in my garden and make phone calls to access $10M @ N197 per $ then sell it off at nothing less than N300.
"With just a phone call, I'm making a profit of over a billion naira. That is what people are doing now."
That industries cannot access forex at N197 a dollar but pilgrims can, simply shows this government is out of practical solutions to move us out off this mess, and are now searching for spiritual ones.
Rather than provide forex for local industries, grant tax incentives for foreign investors to come and invest in our numerous ignored mineral resources, and look for ways to solve this power problem once and for all, we are busy chasing the very few investors we have to Cotonou and Ghana.
All these policies are ill timed and do not in anyway favour Nigerians but the West whose welfare the IMF seeks and whose arses our leaders are always so eager to lick.
Would China be the emerging world power it is, if it implemented every whim peddled by the IMF?
It's time to put Nigeria first before any region, tribe, monetary body or country.
JOIN OUR PULSE COMMUNITY!
Recommended articles
Tinubu hosts first Nigerian Governors Forum of tenure
Atiku's petition hearing progresses with incomplete INEC documents
INEC, APC, Tinubu oppose Atiku's subpoenaed witnesses
Tinubu swears in George Akume as SGF
Gov. Sule appoints 7 new Permanent Secretaries
Tinubu accepted all our demands – TUC reveals details of meeting
NEMA receives 108 stranded Nigerians from Libya
Lai Mohammed appointed managing partner of international lobbying firm
NLC condenms ruling of National Industrial Court against workers
Ese Brume soars to her best mark this season at ORLEN's Cup
Romelu Lukaku gives advice on how to stop racism in football
Victor Osimhen's unprecedented Capocannoniere
Chukwueze beats two Morocco stars and Ghanaian striker to LaLiga award