Corporation loses N11.22bn in 1 month
The figure was obtained on the NNPC website detailing its monthly financial and operations report released in Abuja.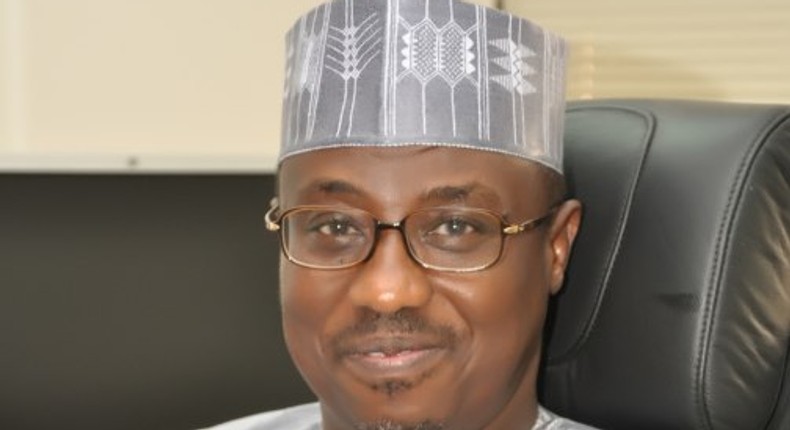 The Nigerian National Petroleum Corporation (NNPC) has again reported a month-end trading deficit of N11.22 billion in August.
The corporation had posted a trading deficit of N24.18 billion loss in its July report.
NNPC, however, indicated that it was able to cut down on its loss-making by N12.96 billion when compared with its deficits in previous months.
The deficits were recorded even though two of its subsidiaries – the Pipeline and Products Marketing Company (PPMC) and Nigerian Petroleum Development Company (NPDC) – had a good operational outing during the month.
The report also said crude oil production in Nigeria for the period averaged 1.65 million barrels per day (mbpd), representing a 6.47 per cent production decrease from the previous month.
The corporation in May, reported a profit of N273.74 million, thus reversing its reported average monthly losses of N35 billion.
It has, however, failed to sustain the profit-making streak, and has in the last two months, recorded deficits.
This indicates a trading deficit of N11.22 billion as against the reported July, 2016 deficit figure of N24.18 billion.
"This remarkable improvement in August 2016 was largely due to increase in PPMC coastal sales and the significant improvement in NPDC's revenue for the month under review.
"However, it is imperative to note that the existing force majeure declared by SPDC as a result of vandalised 48-inch Forcados export line is a drag to NPDC and the overall group performance."
"Other factors that negatively impacted on production include force majeure at Qua Iboe terminal following sabotage on the export loading line 2, sabotage of Trans Niger Pipeline, Claugh Creek-Tebidaba pipeline and Escravos terminal delivery pipelines.''
The Forcados terminal alone accounts for 300,000 barrels per day (bpd).
Productions from the deep-water assets, which are beyond easy reach by militants, have remained steady but that onshore and shallow water assets are the worst hit by security breaches.
It added that securing onshore and shallow water locations had also remained a top priority to restore production levels.
JOIN OUR PULSE COMMUNITY!
Recommended articles
Gunmen kill Ogun gov's office accountant, escape with money he withdrew from bank
FCTA demolishes alleged vehicle papers forgery hub in Mabushi
Wike seeks NASS approval to spend ₦61.6bn
PDP asks National Assembly to reject Tinubu's 2024 budget
Dino Melaye explains why he won't challenge Kogi election results at tribunal
Governor Oborevwori presents ₦714.4bn 2024 budget for Delta State
Court orders Betta Edu to disclose details of ₦535.8m school feeding expenditure during lockdown
Adeleke approves ₦15,000 wage award for civil servants, ₦10,000 for pensioners
Nigerian Navy hands over 187 bags of cannabis sativa to NDLEA
Thiago Silva recalls TB fright ahead of Chelsea debut