"We will urge you to move from assembling to manufacturing"- Minister of Science and Technology tells Stallion Group
The minister of Science and Technology, Ogbonnaya Onu, is advising Stallion Group to begin full assembling of Made-in-Nigeria vehicles soon.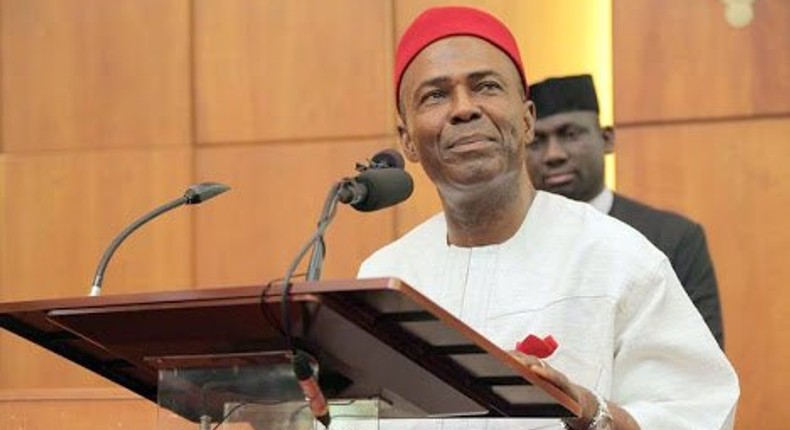 The minister of Science and Technology,
During a visit from the Business Development Manager of Stallion Group, Abah Ben, the minister said full vehicle assemblage in Nigeria would boost governments revenue, and create employment.
This Day Live reports that Onu said this would also increase the company's profits.
"Government wants you to manufacture locally because if you do this, you will create more job and double the 20, 000jobs that you have now as there are about 1,000 parts in a vehicle and each parts can be manufactured in a small or a medium size economy.
In that way, you will be growing the economy and also generate more revenue. We also want a situation where you will do research because of you have presence in so many countries, you ought to do research in Nigeria, and it is these Nigerians that will do the research. That is how government will come in and protect our interest as it wants you to move in this direction.
For example if we take a decision now as a policy that we are going to patronize made-in-Nigeria cars, but now it will be difficult to know who is driving the ones produced here and the imported ones into the country
We will urge you to move from assembling to manufacturing. We believe that it will be good for you because when you start manufacturing you will engage more Nigerians. Nigerians will own what you do and that is one way it will be easy for Nigerians to patronise their products, it will help us in creating jobs."
Ben announced that the company has acquired the Delta Steel Company, Ovwian-Aladja, Delta State, adding that this would help the company get 80% of its content from Nigeria.
"You will realise that we have taken over Aladja Steel and Mines Limited, and we are working and hoping that with our international agencies, we will begin to produce Nigerian vehicle parts from that mill."
He said this was part of the company's plan to manufacture 100% Made-in-Nigeria cars by 2020.
Stallion Group currently manufactures cars with 17 to 25% of local content.
"Our vehicles carry paints and leather made in Nigeria. At the moment, the Nigeria content in the vehicle is between 17 and 25 percent", Ben disclosed.
JOIN OUR PULSE COMMUNITY!
Recommended articles
Ooni calls for peace after Oro adherents flogged Imam, other worshipers
Defence Minister inaugurates multiple projects in NDA
We will invite IPOB to protect Igbos in Lagos - Eze Igbo threatens
Lagos council chairman invites CAN executives to Ramadan Iftar
FG says 300,000 displaced persons repatriated in North-East
Disabled girl begs govt, Nigerians for support to fund varsity admission
Troops kill 5 bandits, recover 4 AK-47 in Kaduna
NBC fines Channels TV ₦5 million over Datti's interview comments
NAFDAC bursts store in Anambra for unregistered sex enhancement drugs
Manchester United identify Portuguese goal-machine Goncalo Ramosas Osimhen alternative
Giannis Antetokounmpo outshines Jordan Nwora as Bucks set record against Pacers
NPFL Review: Rangers continue to flirt with relegation, 3SC vs Plateau produce another classic
Arsenal reach first Champions League semi-final in 9 years with victory over Bayern