President reportedly succumbs to IMF pressure, approves devaluation of naira
Report said that the naira would be pegged at N290 to one dollar, with the current official rate being about N200 to a dollar.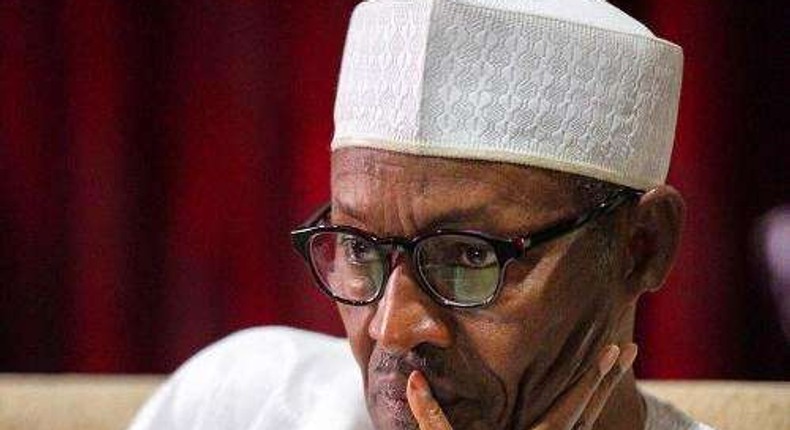 According to SaharaReporters, the President agreed to demands by the International Monetary Fund (IMF) that he significantly devalue the Nigerian currency.
The development follows the shocking announcement of the increase in fuel price - from N86.5 per litre to N145 - which was effective from Thursday, May 12, 2016.
Sources told the online news platform that the naira would be pegged at N290 to one dollar, with the current official rate being about N200 to a dollar.
Buhari and his economic team were said to have taken the decision to accept the IMF's terms so that the government can access funds in order to bridge a critical shortfall in revenue occasioned by a drastic decline in oil revenues.
Quoting a government insider, the online publication claimed that Nigeria could receive as much as $3 billion in credit facilities from the IMF.
"The truth is that Nigeria cannot operate without sourcing credit from the IMF. And the IMF was adamant that we must devalue before they can discuss extending credit to us," an economic adviser to Buhari told SaharaReporters.
It was reported that the decsion to devalue the naira was taken without the input of the Governor of the Central Bank of Nigeria (CBN), Godwin Emefiele.
"Some of us here [the CBN] are not opposed to devaluation, given our country's present circumstances," a CBN official, who confirmed that executives of apex bank were kept in the dark about the discussions that led to the devaluation of naira, said.
According to another source in the know, the naira has been weakened in the parallel market, where it now sells at N360 per dollar.
"The government cannot continue to operate under the illusion that the naira is stronger than it is. The only problem is that we did not start early enough to admit to Nigerians how bad the financial outlook was," the source said.
The IMF had long indicated its readiness to support Nigeria's economy with credit liquidity but insisted on Nigeria devaluing its currency.
But Buhari disagreed, insisting on several occasions - before and after his election, that he would never devalue the naira.
JOIN OUR PULSE COMMUNITY!
Recommended articles
Pastor Enenche warns witches, wizards coming for Tinubu's inauguration
Senate passes Bill to take CBN Ways and Means advances to FG 15%
Buhari preaches unity, inclusion as Kenyatta delivers inauguration lecture
Buhari to make farewell broadcast to Nigerians on Sunday
Elections are over, it's time to unite Nigerians - Kenyatta tells Tinubu
Our government has no Islamisation agenda - Shettima assures Nigerians
Governor-elect, Alia vows to prioritise Benue children's welfare
Buhari could have achieved more by monitoring appointees – IPAC
My staff worked under intense pressure — Aisha Buhari