British carmaker set to challenge Tesla with electric car concept
Aston Martin has unveiled it's first electric car, Electric RapidE Concept.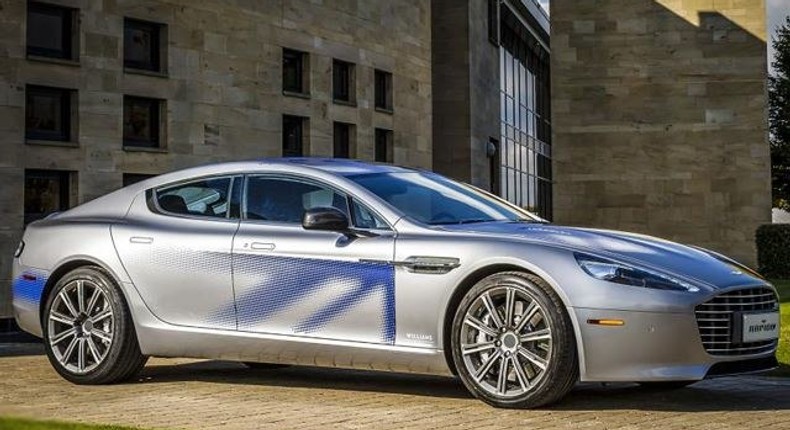 Two months ago, Aston Martin CEO, Andy Palmer, confirmed the release date for a possible all-electric version of the Rapide.
He said the British carmaker's electric car would fill a space that electric car leader, Tesla Motors, could not.
Palmer said the electric car would be released in two years.
However, Aston Martin clearly beat it's release date as the new electric RapidE S sports sedan concept has just been released.
Co-developed with Williams Advanced Engineering, this concept is expected to come in two different versions; a 550-hp rear-wheel-drive model with a range of about 200 miles and a high-performance shorter range model with a massive 1000 hp.
Sources at the unveiling event, a special summit at the Lancaster House in London, have revealed that the concept car has four separate electric engines which power each of the car's wheels.
Do you think Aston Martin can beat Tesla in the electric car business?
Make your opinion by taking the poll below.
Check out the new concept car in the video above.
JOIN OUR PULSE COMMUNITY!
Recommended articles
We're part of them  —  LP confirms its membership of coalition formed by PDP, others
Gombe Govt expresses concern over rising cases of HIV among children
Niger Government pledges support for NDLEA on drug free society
Nigerian Breweries announces Ighodalo's resignation, Hiemstra's appointment
NNPP denies membership of coalition of concerned political parties
FG warns against use of rapid test-kits for blood screening known for transfusion
Betta Edu says Bishop Oyedepo prayed for her to become minister at Shiloh 2022
Zuma Film Festival a springboard for economic growth in FCT - Wike
Gov Radda suspends school principal for alleged sexual harassment of female student