What to do if your 100th talking stage fails
You have been ghosted…again. But this is what you can do;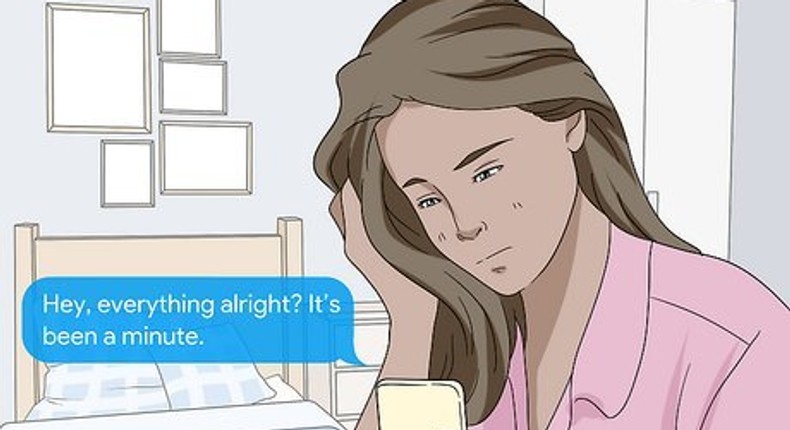 You have shared the innermost parts of yourself with someone and now they are walking around with all your secrets.
We all know how talking stages go, you meet someone new, you start talking to them, you keep talking and going on dates, video calls, asking each other deep, intrusive and sometimes irrelevant questions and then it all comes crashing down. Silence. Distance. Without reason too, you keep checking your phone hoping they will call you but you called them before and your last text was unreplied, you even double texted. You have to face reality.
Try an arranged marriage
Call your parents and ask them to set you up with someone you have never met in your life. Just arrive at the wedding location and get married.
Block, mute and delete
Every day you are on Instagram, Twitter and WhatsApp looking at pictures and reading the inner mind of the person who ignored your existence. Block all of them. Mute if you are too chicken and delete their numbers from your phone.
Get a hobby
No, if you have actually gone through 100 talking stages, you should give up on love and just have fun! I know this is a parody article but really, they've broken your heart enough. Try other things, love is not by force.
Skip the talking stage
The talking stage is the valley of indecision. Why are you going out on dates and kissing someone who cannot commit to you? Decide on the first encounter if you can date them or forget about the talking stages.
Travel to another country because the witches in your present country might be working overtime
This is truly candid advice, try women or men of other nationalities. Maybe the witches from your village place a hex on you and you can't find love where you currently are.
JOIN OUR PULSE COMMUNITY!
Recommended articles
TECNO Phantom X2 launches #TheXtraOrdinaryMe challenge on social media
5 types of people you will meet at an ATM machine these days
Here are the top 7 dating apps for single people in Nigeria
5 foods most boarding school kids can relate with
5 things you can do if you are stuck in a queue for hours
5 reasons you should consider having a court wedding
Sex Education: 5 ways to prevent premature ejaculation
The perfect nail color to wear when your boyfriend proposes
5 times Osas Ighodaro rocked a bikini to perfection