'I think my mother hates me' - Here's what to do when you feel this way
Navigating complex emotions within the family dynamic can be challenging, but here's how to address and heal when you feel a strained relationship with your mother.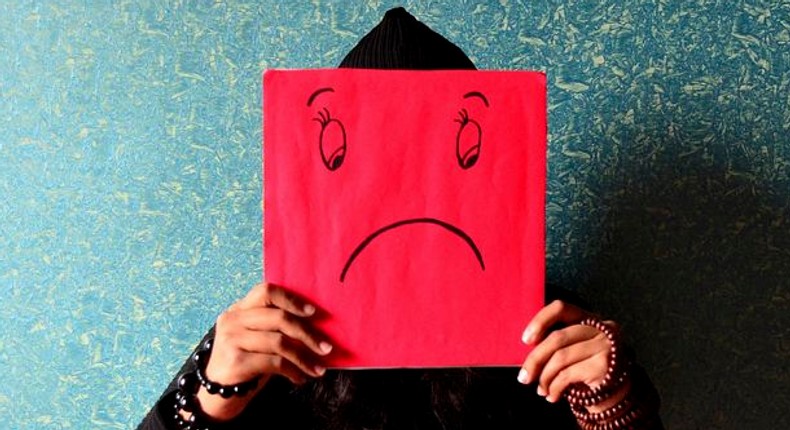 Growing up, we've all heard the saying, 'mother's love is unconditional'. But what if your reality feels starkly different?
What if every interaction with your mother feels like a tug of war, each word exchanged like a dagger to the heart? What if you're trapped in a whirlpool of emotions, thinking, 'my mother hates me'?
For some, this sentiment isn't just a fleeting thought but a consistent feeling. The weight of such a belief can be devastating, leading to feelings of isolation, self-doubt, and intense pain.
It can make one question their self-worth and their place in the world.
Understanding such feelings is complicated. Sometimes, generational differences, unspoken traumas, or personal struggles can create an emotional rift between a parent and a child.
It's also possible that your mother might be battling her internal demons, unknowingly projecting her pain and frustration onto you.
What can you do?
1. Open the channels of communication
While it's daunting, initiate a calm and non-confrontational conversation. Express your feelings without accusing. Remember, understanding begins with listening.
Surround yourself with positive influences. Friends, hobbies, and personal passions can provide solace during turbulent times.
4. Extend a helping hand, anonymously
Sometimes, the root of the problem isn't visible on the surface. If you believe your mother might be struggling with her mental or emotional well-being, consider seeking help for her.
She will never know that it's you who reached out for her, eliminating any fear of further friction or misunderstandings. It's a quiet way of saying, "I care, and I want to help."
The emotional journey of feeling unloved, especially by someone as pivotal as a mother, is unimaginably painful.
Pulse Live Kenya
But remember, life has a way of healing and mending broken ties. Take steps, both for your well-being and hers. Sometimes, the darkest nights lead to the brightest dawns.
Through understanding, communication, and care, the bond can be rediscovered and rejuvenated.
Your story doesn't end here; it's just a chapter, and with effort and empathy, happier chapters await.
Editor's Note: Mindful Kenya offers mental health services on short USSD code *702*30#. By following the prompts a person seeking professional mental healthcare is linked with a specialist under guarantee of anonymity.
JOIN OUR PULSE COMMUNITY!
Recommended articles
8 sperm-killing foods that dads need to avoid!
Why reverse cowgirl is the world's most dangerous sex position
The male G-Spot, where it is and how to stimulate it
5 ways to spot a sex addict or know if you are one
Beyond the runway: Lush hair steals the spotlight at Lagos Fashion Week's 10th edition
Escudo Rojo introduces Luminoso Wine in spectacular launch event
Bikiya Graham-Douglas continues to promote African Arts & Culture with Beeta Arts Festival (BAF)
Spices, Stories and Surprises: Detailed look at vibrant African Food & Drinks Festival Abuja
Make this no-yeast bread with only 3 ingredients
What is a Jacob's ladder piercing? It's pretty extreme
3 ways to get rid of vaginal odour
Ladies, here are 5 sexual mistakes men need you to stop making
Shelly-Ann Fraser-Pryce: Track legend signs mouthwatering deal with luxurious wristwatch brand
Sha'Carri Richardson: World's fastest woman reportedly bags $20,000,000 endorsement deal
She needs a break - Super Falcons coach explains Ashleigh Plumptre's absence from team
Sergio Ramos makes Champions League history 31 years after Daniel Amokachi
Thiago Silva recalls TB fright ahead of Chelsea debut