"I'm in love with a married man"
Dapo has 12-year-old daughter with his wife but he wants to marry me in the future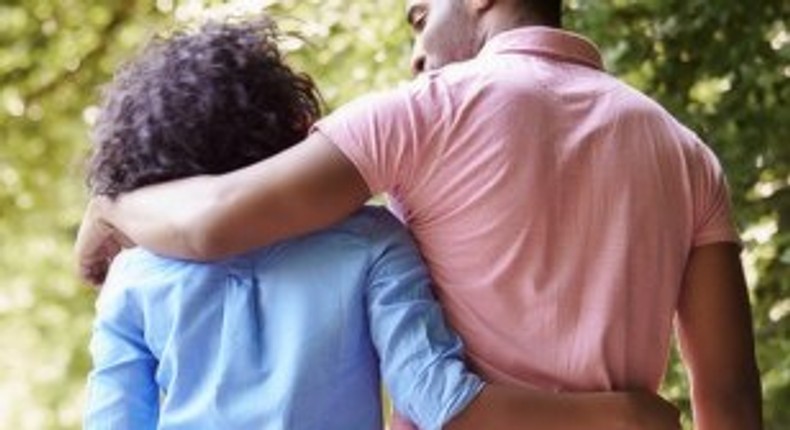 I'm in love with a married man and I don't know what to do.
My name is Cynthia, I am an undergraduate at the University of Lagos, 200 level
Dapo is so loving and wants the best for me. He's paid for my school fees because my mother cannot afford it. I lost my dad five years ago.
He has 12-year-old daughter with his wife. He wants to marry me in the future. He says it won't be easy but he's going to divorce his wife because she frustrates him.
He has met my mother but I didn't tell her Bayo is married. She will be worried.
I don't know what to do, Bukky please help me.
Thanks for reaching out to me on this issue bothering you, a problem shared is certainly solved.
First of all, Dapo isn't just a man, he's a married one with a 12-yr-old daughter.
He tells you he wants to leave his wife whom he's lived with for many years, as much as you say you love him right now, have you tried being in his wife's shoes?
I understand that he's not just your lover but also a benefactor and any woman is bound to have some feelings for a man whom she sees as her everything, are you sure he loves you too?
As a young undergrad with little or no cash to support you from home, you may feel your relationship with him eases the burden of having to find other means to cater for yourself.
Imagine in the future he decides to make up with his wife and stop sending financial aid to you, cutting off every contact he has with you, what will happen then?
There are students who support themselves by legitimate buying and selling of goods, you can gather little money you've saved and begin a small trade to support yourself.
The truth is, marriage is meant to be for better for worse, you should be concerned that those vows may be broken because of your relationship with a married man.
Dating a married man is unhealthy as such relationships can bring you more heartbreak than you bargained for when they eventually end.
I advise you explain carefully to your mother the situation on ground, she was a married woman first before she became your mother.
Remember only you can make a decision concerning your life in general, consider these questions I posed and decide if you want to keep a romantic relationship with your married boyfriend.
I wish you the best dear.
Do you want to talk about your love life, marriage or family? Send a mail to relationships@pulse.ng
Don't be left out, stay updated on relationship tips and advice.
JOIN OUR PULSE COMMUNITY!
Recommended articles
Paternity lawsuit reveals Tristan Thompson expecting 3rd child
Funniest reactions to RCCG's online dating website
We Outside: Detty December concerts to attend in Lagos
6 Secrets to having a beautiful Long distance relationship
Why Make up sex is the best
Are you in a relationship or Situationship?
Ways generosity can improve your health
Try these exercises to improve your balance
10 young Nigerians talk about how parents, social media affect their mental health