6 completely random things anyone who's been in a long term relationship can relate to
Despite how great they can be however, every relationship hits a rough patch every now and again, and even more, there are times when you feel like you just want your space.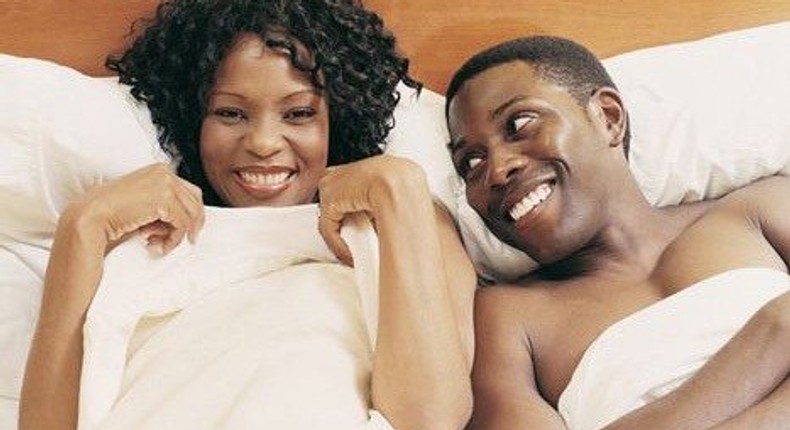 Relationships can be a beautiful thing especially when one is fortunate enough to be with one you're truly compatible with.
No one understands this better than he/she who has been in a long-term relationship.
This group have weathered all kinds of storms together and despite the odds that sometimes lay against them, they sail through it and come out stronger.
Here are 6 completely random things anyone who's been in a long term relationship can relate to.
1. Being faced with the "so-when-are-you-guys-getting-married?" question at LEAST once a week: From friends and family to everyone in between, you've been inundated with this question more times than you care to remember.
2. You fart in front of each other without flinching: You know you've arrived at a solid place with your partner (or even friend) when you can pass gas in front of them without feeling uncomfortable.
3. You can finish each other's thoughts: With just a glance across the room, you know it's time to take off.
4. You've planned your entire wedding and changed aso-ebi colours like 5 times: Ladies, this is all on you. You've combed through virtually every wedding website and are up-to-date on all the latest wedding trends, because of this you can't seem to make up your mind and have changed wedding dress styles and aso ebi colours on several ocassions.
5. You've reworked your life to align with your partner's plans: Suddenly that MBA seems like a waste of money because it means you'll have to be away from your partner for a while.
6. You know your ring size and have your engagement ring all picked out: You've hinted and all but spelt out exactly how your engagement ring should look like, proposal or not.
JOIN OUR PULSE COMMUNITY!
Recommended articles
20 ways people experience unexpected orgasms
Everything you missed at the #TheMeistersExpression Concert in Ibadan
In this Ugandan tribe, the bride's aunt has s*x with the groom to test his sexual prowess
Skinny shaming: 5 things you should never say to a slim person
The importance of boundaries in relationships: Nurturing love and respect
Trace to set the African music scene ablaze with first Trace Awards & Festival in Kigali
Study shows men have been peeing wrong; they ought to sit and not stand
Denola Grey is one of the new faces of Fenty Beauty
How to survive the rising cost of petrol and transport in Nigeria
7 incredible health benefits of bitter kola
5 most fashionable plus-size celebs in Nigeria
See the forest in Ondo where masquerades are forbidden