Our parents unknowingly orchestrated our failures
Over time, we have misunderstood the power of our parent's influence on us.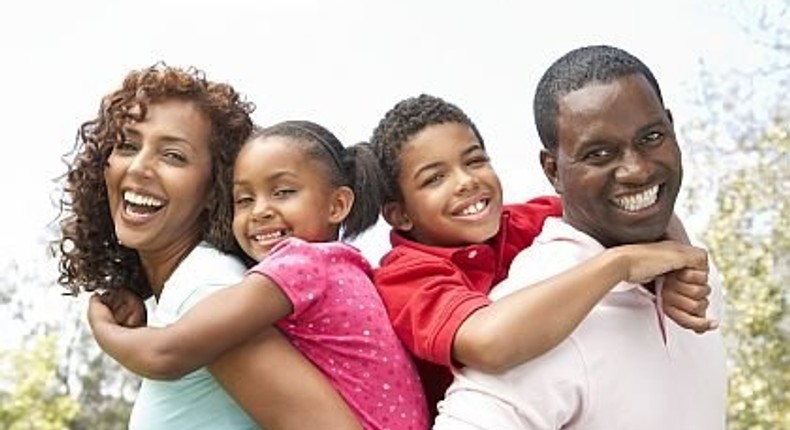 Over time, we have misunderstood the power of our parent's influence on us.
This goes beyond being born with a silver or wooden spoon, the way we're being cultured and raised, contributes more than the wealth they have. The way they relate with us, communicate, and encourage us automatically propels us for either greatness or otherwise.
Several studies have proven that a person is greatly affected by the physical (behavior) than words listened to or heard . Just as much as ignorance is expensive, so is illiteracy. Education to some extent is not intended to be the only key to success, it is basically a physical preparatory training that enhances most of our senses, thereby enabling us rise above complete ignorance.
Education is not solely the responsibility of the teacher; it is something that should start from home. Every good foundation is a creative masterpiece for the future, and it must be well constructed. There's no time frame for learning and growing, these are the key activities our lives depend on. We must learn to grow, and as we grow, we must always remember to learn. It is imperative, but only a few individuals cultivate this habit, and they are truly successful in life.
A parent should go the extra mile in order to ensure their children turn out well. Especially in areas necessary for their wellbeing such as;
Learning how to manage and utilize time.
Sex education and freedom to choose and make friends.
Freedom to choose a suitable and comfortable course of study.
Freedom to follow up on chosen career path of their choice.
Exposure and provision for their essential needs.
Understanding the reasons for religion.
Teaching them self-respect and self-worth.
Giving them freedom of expression.
Communicating with them and listening to their opinions; this will go a long way in enhancing the child's life, and it will also contribute positively to his/her relationship with people in the near future.
Once a child is free to express himself at home, it becomes easier for him to face the world outside.
Teaching the child to know the key values and attributes of a healthy living etc…
Where a parent fails to provide all these, the child becomes vulnerable, and he/she can be easily swayed. Most of the drug abuse, abortion, fraud, prostitution and cultism cases, arise from parental negligence and inability to communicate extensively with their children.
For instance; A wealthy man who doesn't give his kids pocket money because he provides everything for them, will one day find his kids stealing from him. This will happen because he has so much value for the money, and so the kids wonders why it is so. Out of curiosity, their aim becomes fixated on how to make money.
Take your kids out and show the world to them, it's better to learn in the midst of the people we love. Children will fall prey to others out there, because they'd want to explore and see things for themselves. Let's no forget that "nothing goes for nothing" a guy/girl who's taking them out may also request for other things.
Parents should guard their kids at all cost. Most parents forbids their kids from having a social life, unknowing to them that these kids are already in the jet age where social life awareness needs to be nurtured properly. Trust me, the alcohol you forbid them from taking at home today, might be the least of possible hard drugs they might take tomorrow.
Let us not be blind, let us bring them up like our immediate younger ones. If we do not show them the right way now, they'll find it the hard way in future.
This is a wake up call to all parents, let's not be deceived, we were once kids and for sure we grew up with lots of errors corrected.
"Children should be allowed to fall down and rise before their own"
Written by Joyous Akhivbareme
JOIN OUR PULSE COMMUNITY!
Recommended articles
5 musicians who achieved great feats despite being deaf
7 toothbrushing mistakes you make and how to correct them
This week's best celebrity pictures on Instagram
Anticipated Akada children's book festival returns for its 5th edition
Unforgettable Night of Fun & Smirnoff: Lagos soars with epic BBN fans party
5 things women put on that men find instantly attractive
5 bad habits to drop if you don't want to look older than your age
If you feel insecure about your boobs, read this
The Macallan exclusively launches Double Cask 30 Years Old in Abuja
How to turn down sexual advances from your partner
The Macallan Sherry Oak 25 & 30 YO unveiled in Nigeria
Delusion might be the solution: Study reveals negative thoughts are better suppressed
Anthony Joshua and Burna Boy: Nigerian-born boxer and African giant team up for Boss at Milan Fashion Week
How Nigerians can vote for Osimhen to win FIFA Best Player Award ahead of Messi
I want to 'teach' after football - Lionel Messi opens up on retirement plan
It was a money issue — Jay Jay Okocha on why he snubbed Europe's big clubs
North London Derby: Postecoglou threatens to 'scare the life out' of Arsenal
Super Falcons' Michelle Alozie drops football hot take
Kane defends Harry 'One of the best defenders in history' Maguire, calls for end to scapegoating
Provedel: 4 goalkeepers who have scored in the Champions League including Vincent Enyeama
Andre Onana: Critics of the Manchester United goalkeeper are missing the bigger picture