Couple shares lovely pre-wedding photos
Check out photos from the pre wedding session of Linda (IG: @st8mentaccessoriezz)and Michael taken by Carrot Photography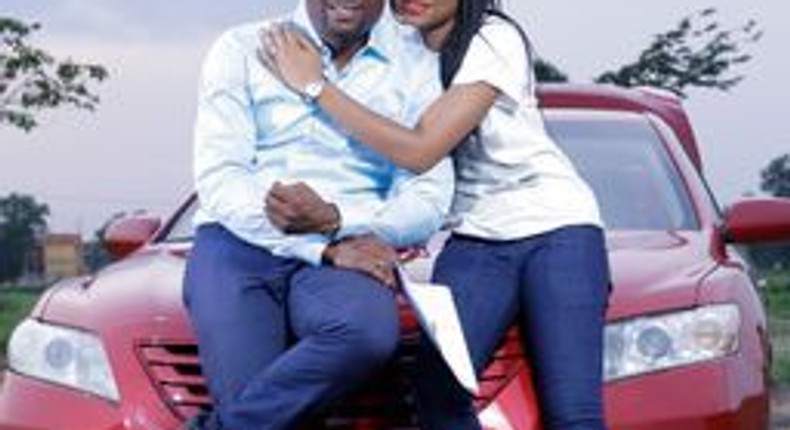 These days, pre-wedding shoots are the rage and everyone, including this couple, is doing it.
In this particular pre-wedding session, Linda and Micheal strike a couple of poses with safety helmets in a construction site, and in other locations, had wardrobe changes.
Check them out in the gallery.
Makeup: Rachael Okon (IG: @rachealokon)
Stylist: Cyprian Osaibovu (IG: @khalifaabanks)
Photographer: Carrot Photography (IG: @thecarrotpictures)
JOIN OUR PULSE COMMUNITY!
Recommended articles
This week's best celebrity pictures on Instagram
For women: 4 foreplay tips to drive men wild
5 people share awful and sometimes funny things their bosses have said to them
Ramadan: Six facts about the holy month for non-muslims
These are 5 top signs of fake love in a relationship
5 interesting health benefits of Agbalumo (African star apple)
The best 5 cities in Nigeria
The oldest woman ever to be on a Vogue magazine cover is a Filipino tattoo artist
Why your body suffers when you don't have regular s*x
6 reasons your nipples hurt
5 celebs with face cards that never declines and their makeup techniques
Chicken vs Turkey: Here are 3 nutritional differences
Manchester United identify Portuguese goal-machine Goncalo Ramosas Osimhen alternative
Giannis Antetokounmpo outshines Jordan Nwora as Bucks set record against Pacers
NPFL Review: Rangers continue to flirt with relegation, 3SC vs Plateau produce another classic
Arsenal reach first Champions League semi-final in 9 years with victory over Bayern