How to stop 'catching feelings' and get over a crush
Want to get over your crush fast? Here's what you can do.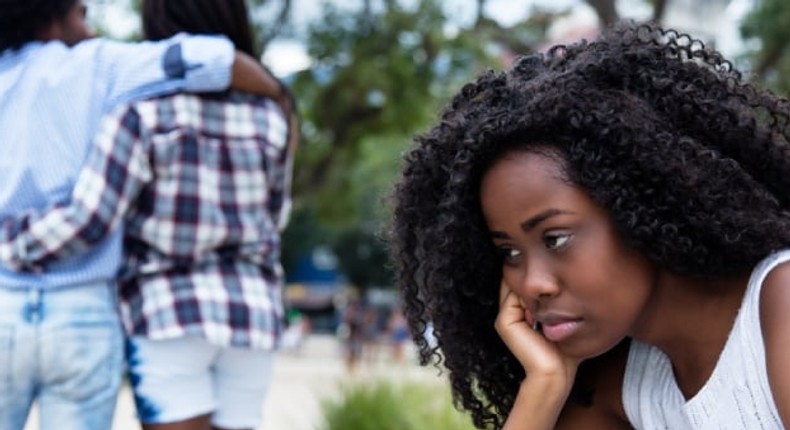 We've all been there, you meet a cute boy or girl, and you've caught get feelings for them.
Soon, they occupy your thoughts and you find yourself fantasising about a life with them. Oftentimes, the feelings can get so obsessive, but the object of our interest may or may not be interested in us.
Tell them about your feelings
You may never know, they might like you too or the rejection can be so grave and embarrassing, you are forced to face the reality that you might never be together.
Get to know them
Sometimes, you need to talk to the person you have a crush on to figure out if there is nothing worth admiring. They might put you off with their comments, demeanour or how they treat people.
Mute them
If you have their phone number or you follow them on social media, nothing aggravates these feelings more than constantly being updated about them. It's even worse when you spend all your time on their Instagram page constantly getting updates about them. Just mute them.
Accept the reality
Never mistake emotional unavailability for chemistry: if they've told you that they have zero feelings for you, then you should accept that you can never ever be together.
Get busy
If you have nothing to do with your time, you might spend an inordinate amount of time just thinking and fantasising about your crush. Wake up and get to work, when you do, you would certainly start to forget about them.
JOIN OUR PULSE COMMUNITY!
Recommended articles
3 overnight tricks to flatten your bloated stomach
Who wore it better? Nengi Hampson's recreation, or the original outfit on Didi Stone?
Top 5 Nigerian chefs with the best Instagram content
itel celebrates Children's Day 2023 with over 1,000 children In Abuja
What kind of parents are millennials? 5 ways they differ from their own parents
This week's best celebrity pictures on Instagram
Orijin launches 'Deeply Rooted' campaign championing transformative power of Naija roots
5 things adults miss about Children's Day
5 African countries where snow falls
Amstel Malta shines spotlight on digital content creators at AMVCA 9
How to find love when you leave Nigeria
Indomie adds flavour to the AMVCAs 2023: Lights, Camera.. Flavors!