Here's why you must never go to bed angry at your partner
It's not healthy to go to bed with anger and these are some of the reasons.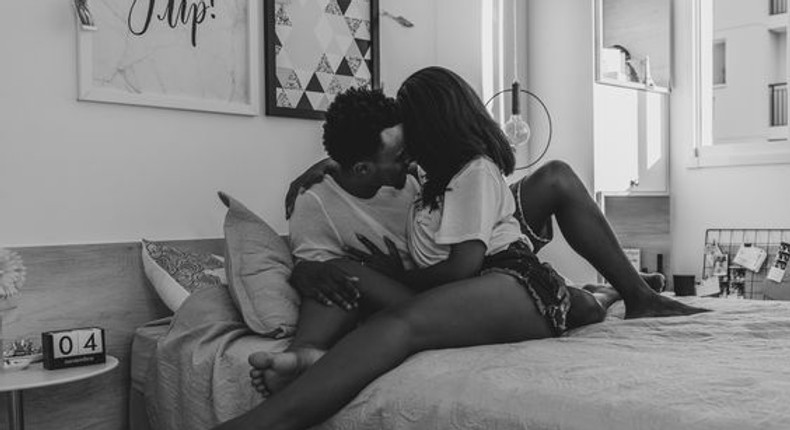 Misunderstandings and arguments are a natural part of every relationship. Even the strongest couples have their moments of disagreement.
No matter how much you love your partner, there will be times when you just don't see eye to eye. And those arguments can sometimes escalate into something bigger, leaving you both fuming.
Imagine you crawl into bed after a heated argument, with anger still bubbling. You try to sleep, but your mind is concocting different ways you would have handled the fight. Hours go by, and instead of sweet dreams, you're left tossing and turning. Next thing you know, it's morning, and you wake up feeling grumpy and distant from your partner.
Starting the day with such negativity and resentment does not feel great.
Make it a rule in your relationship to solve issues before bed. When you make a pact with your partner to never go to bed angry, you create an unspoken agreement to resolve your issues. It's a commitment to open up a dialogue, find common ground, and reach a place of understanding.
Here are some more reasons why you must resolve arguments with your partner before bed:
Improves communication
When you share your feelings and concerns with your partner, you create an environment of trust, honesty, and vulnerability, which leads to a happier and long-lasting relationship, where both partners feel listened to, supported, and emotionally close.
Shows respect and love
Choosing to resolve issues before bedtime is an act of respect and love for your partner. It shows that their feelings and concerns matter to you and that you value your relationship enough to work through difficulties together.
Strengthens emotional bond
Facing challenges together as a team strengthens your commitment and makes your bond even stronger. By working together through conflicts, you feel closer to each other and build a deeper connection in your relationship.
Saves you from mental and emotional stress
Repeatedly suppressing anger or negative emotions can affect your mental and emotional well-being. If you prioritise your mental health, talk things through with your partner and get issues resolved so you don't ruin a good day with lingering feelings.
Prevents resentment and escalation
Anger and resentment that go unaddressed can build up over time, potentially causing minor misunderstandings to escalate into major issues. Address problems as soon as they come to prevent things from blowing up.
By prioritising each other's feelings and committing to open communication, you create a foundation for a beautiful relationship.
Make sure it ends up as this.
Pulse Nigeria
JOIN OUR PULSE COMMUNITY!
Recommended articles
Burna Boy and 4 other Nigerians shaping the global fashion industry - BOF
3 food items legal in Nigeria but banned abroad
What Nigeria needs to fix in the tourism sector, according to an expert
If you attended a Nigerian university, these 8 things likely happened
10 simple nighttime beauty habits to practise before bed
3 interesting things you need to know about the world's most expensive house
Wondering whether to ask your girl for nudes? Read this
Who wore it better? Vee Iye and Toke Makinwa twinning in green blazer
World class laser hair removal solution in Nigeria
Why you keep attracting emotionally unavailable men
The wild sex and sexual practices of ancient Rome
Break free from bad hair habits and transform your natural hair
I still love guys - Super Falcons' Michelle Alozie reacts to lesbian rumour
Heartbreak for Nigeria as AFCON 2027 bid slips away to East African rivals
Victor Boniface or Harry Kane: Who has had the better Bundesliga start?
Steph Curry: NBA star lists Nigeria's Burna Boy and WizKid among favorite music artists
Controversy as Super Falcons' Michelle Alozie unveils her 'female lover'
AFCON 2027: Algeria hands Nigeria a major boost
TikTok wahala: Osimhen deletes Napoli pictures from Instagram
Wilfred Ndidi: Style Essentials inspired by the Leicester City's Nigerian midfield maestro
TikTok trolling: Osimhen set to sue Napoli for serious damage