Man dumps woman after 3 years, she curses him out on Twitter
User, Miriam Shehu curses at her boyfriend of 3 years who left her to marry someone else last weekend.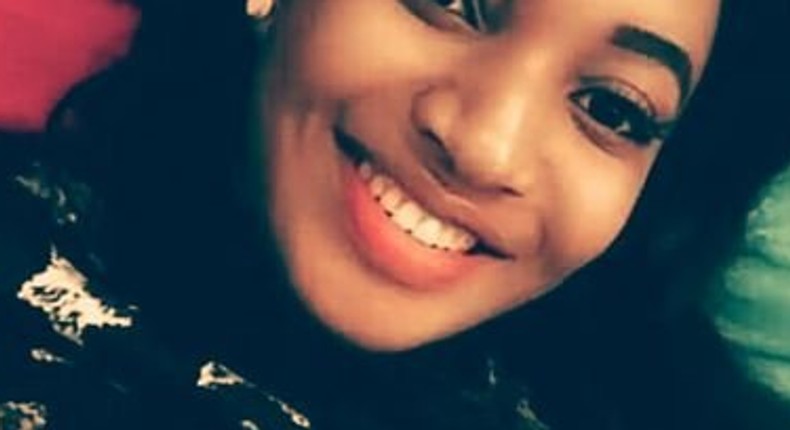 Shalom Miriam Shehu took to Twitter today, September 21st 2016, to share her heartbreak story.
Taiwo, the boyfriend she'd been with for 3 years married someone else just few days ago without her notice.
She says she only discovered the marriage on Instagram, and that he said Taiwo still called her after the wedding ceremony to say he still loves her. [I see some of you shaking your head, saying "Yoruba Demon." Please stop it, we're not all like that.]
Apparently, Shalom paid for his master's degree in Kingston [Jamaica?] and is also willing to return to Nigeria at his request despite the fact that she is based in Tel Aviv, Israel.
Her tweets suggest that she also gave him more than her money, and that she is terribly sad and that she has been "shamed" by his actions.
Shalom sadly asks what she would with her life after the breakup, claiming that the man took her love away.
She says Taiwo is a monster, that he deserves no love or happiness, while also cursing that it shall never be well with him.
The tweets quickly spread like wildfire and is the number one trend in Nigeria at the time of publishing this story.
JOIN OUR PULSE COMMUNITY!
Recommended articles
How music can transform a bland s*xual experience into an enjoyable one
Original name of Africa and how it got its current name
3 mistakes to avoid when cooking fried rice
How unmarried people in Nigeria will be affected by fuel subsidy removal
Inauguration fashion: 5 highlights from across Nigeria
Fancy Acholonu Nigerian-American model & entrepreneur launches new fragrance line, Simply Fancy
3 reasons you need to start wearing lingerie
9 foods that make your child smart
3 overnight tricks to flatten your bloated stomach
Who wore it better? Nengi Hampson's recreation, or the original outfit on Didi Stone?
Top 5 Nigerian chefs with the best Instagram content
itel celebrates Children's Day 2023 with over 1,000 children In Abuja