Going through a hoe phase could be really good for you
The possible link between the hoe phase and happy, stable relationships.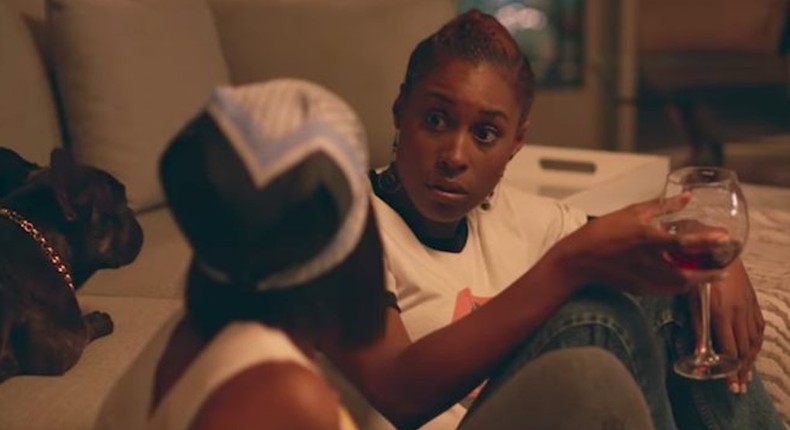 Quick one: The hoe phase is a stage in someone's life where they run 'emotional/sexual experiments.'
Urban Dictionary says this is a phase in your life that occurs when you are fine with exploring promiscuous activities and connecting with random people.
These activities do not always end in sex, but it actually can lead to it, if you choose to. In reality, it's actually very sex-centered than the theoretic definition above.
What the hoe phase looks like
Before you swing the sword of morality, the idea of going through a hoe phase is usually to help you meet and date as many people as possible if you want, get to know people, get to know the options available to you, as opposed to settling with just one person and becoming stuck with that person, wondering years later whether you could have made a better choice if you had waited a little more.
In Season 4 episode 7 of Starz' Series, Power, Tasha [Naturi Naughton] kind of exemplifies this, telling her husband's lawyer, Terry Silver [Brandon Dixon] that she wonders what could have been if she had met him before meeting her husband, Ghost [Omari Hardwick]. What follows is an explosive sex scene you should check out, but that's just by the way.
Benefits of going through a hoe phase
It's an unpopular opinion, but going through a hoe phase really does give you the chance to know yourself.
It affords you some opportunity to learn about your sexual preferences, know what pleases you and what does not, maybe learn the art of seduction, it helps you realize the type of things that stimulate you emotionally and sexually.
Some believe that going through the hoe phase increases one's chances of being faithful when you finally decide to bury all of that and 'fall in love' and settle with one partner.
Lifestyle vlogger, Eniola Abumere says "one would think that having been through all of that stuff, people who have been through their hoe phases would be faithful to their partners.
"It would be nice if it did, but it really does not work that way. Getting out of the hoe phase does not reduce the chances of waywardness," he says.
It has to be said that not everyone will go through the hoe phase, and as a matter of fact, some people will actually get into it without outrightly planning to step therein.
Whether it was planned or stumbled into though, the point remains that going through this phase could be beneficial to your later relationships.
Learning about yourself and details of how you really like to be treated, is paramount in relationships and having a certainty that you actually ended up with what you actually wanted is easier.
JOIN OUR PULSE COMMUNITY!
Recommended articles
7 reasons women don't get wet even when aroused
6 important medical tests all women need and the right time for them
Ayra Starr is the Sub-Saharan spokesperson for international makeup brand, Maybelline
Limited Time Offer: Save 20% on every 500SQM at the Meadows by PropertyMart in Ibeju-Lekki
4 African countries are responsible for 70% of the chocolate in the world
2023 World Oral Health Day: Colgate partners NYSC for nationwide community outreach
Fashion and Style Trends in Nigeria: A cultural melting pot
How to stop 'catching feelings' and get over a crush
How to cope with the loneliness that comes with adulthood
Wiz kids: 5 Nigerian child geniuses and their amazing feats
Who wore it better? Erica Nlewedim, Ini Dima-Okojie in a corset two-piece
Xiaomi launches Redmi Note 12 series in Nigeria inspiring users to "Live Vivid"