Do you know the 5 most important things your wife needs?
The top five things that'll really make your wife happy – every other thing is secondary.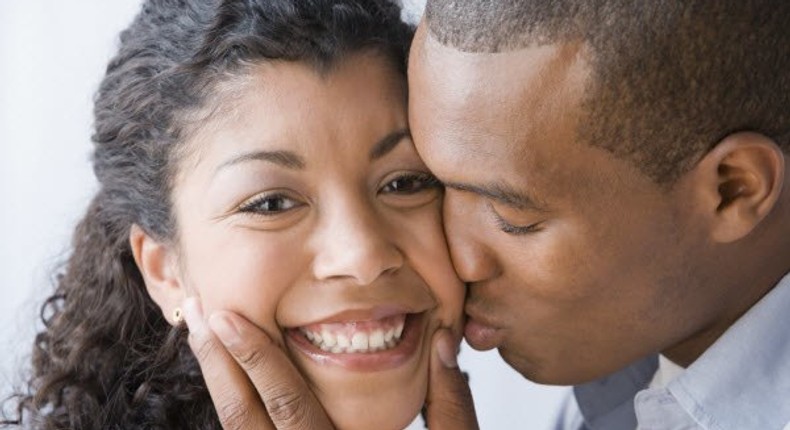 One of the major keys to a positive, fruitful marriage is unselfishness and consideration.
If you can put your spouse's needs above your own, or at least close to the top of your priorities, then you are on the right track.
You can't do this, though, without actually knowing what her needs are.
Women generally have a lot they want, and marriage itself requires a lot of things to stay alive and blissful.
If you never knew, these are the top five things that generally make women happy – every other thing is secondary.
Every woman wants to feel loved, admired and appreciated all the time.
So your wife needs you to always recognise the efforts she puts into ensuring the home does not fall apart.
You might be the one making the lion share of the money, but you still need to realise that if your wife's homely efforts are broken  down into monetary value, you may never be to afford it.
No matter how hard you work or how much effort you put into every other aspect of making the marriage work, you should not neglect to remain well-groomed as you were when she fell in love with you.
Your wife needs your support financially, domestically, and in every other sense imaginable.
Be heavily, actively involved in paying the bills and settling other financial obligations.
You should also be doing your part of domestic activities. It is in no way obligatory, but she'd be glad if you assisted in heaving out the trash bag when its filled.
This is as important as all other four combined.
Most women prefer men that are not one-dimensional in this regard. Many of them also prefer a man who knows his way around this aspect of matrimony.
So, get better if you love your wife. A lot of the happiness in your marriage depends on this.
Here is where you are reminded of your duty to protect your wife from abuse, stay faithful to her, and never do anything that contradicts your wedding vows.
These are all ways of showing her that you respect her.
JOIN OUR PULSE COMMUNITY!
Recommended articles
Milk gives you vitamins and maybe, vouchers
7 body parts you must clean every day to avoid body odour
Here are 5 things you must do immediately after you have s*x
A single person's guide to finding love in Lagos without breaking the bank
D'USSE Cognac global brand ambassador host unforgettable cocktail event in Lagos, Nigeria
Sex is now a sport in Sweden, all you need to know about the competition
Amstel Malta Reporters earn their spotlight at the AMVCA 2023
5 outfits for 5 days of work inspired by Phyna
From Waves to Weaves: 10×10 storms hair industry with a 9-day market activation in Lagos
This week's best celebrity pictures on Instagram
20 ways people experience unexpected orgasms
Everything you missed at the #TheMeistersExpression Concert in Ibadan