10 things you need to do immediately after your engagement
Oh my gosh, he proposed! of course you said yes! What do you do now that you are engaged?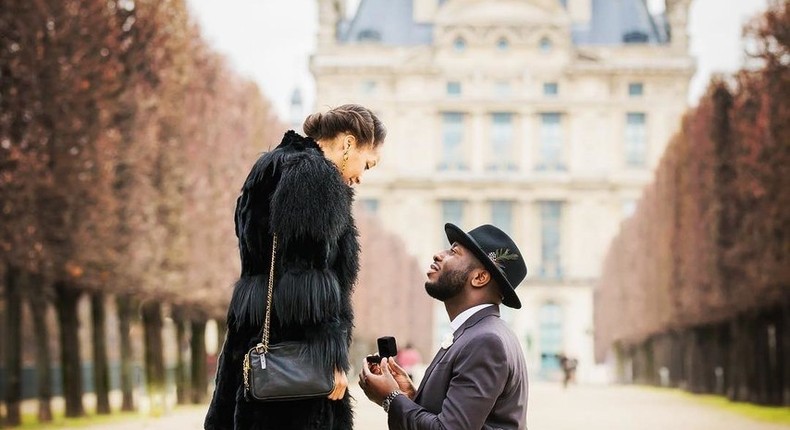 There will be many things to do, of course, and so many people to tell.
There will be many phone-calls to do, and so many appointments to make. The to-do list does not stop there.
You can bet that the months after getting engaged, which build to your wedding will be filled with activities, but which of these activities do you start with?
Here are 10 of the things you should do in no particular order of importance.
1. Call the most important people first. It won't make sense for the people that matter most in your life not to hear it directly from you.
2. Get your nails done because a lot of attention will be on your fingers. Let them see the beauty of your ring and not the ugliness of your nails
3. That wedding ring selfie is needed on your social media platforms, except if you are extremely private. If not, show off that ring proudly, babe!
4. You'll surely be buzzing after the engagement but you need to calm down for a few weeks and not jump straight into the wedding preparation [except you have a very, very short time to spare, which is quite unlikely.]
5. You can start considering potential wedding dates, though.
6. Also the venues should start coming under consideration. Since most of the plans fall on your shoulder as the bride, then surely you should start wondering what your ideal venue is.
7. Discuss budget and number of guests you'd be willing to have at the ceremony.
8. If you would be needing an event planner, it is never too early to start thinking of the ideal one.
9. Start considering bridesmaids and groomsmen.
10. Plan a quick engagement party.
JOIN OUR PULSE COMMUNITY!
Recommended articles
Why South Korea is the plastic surgery capital of the world
Burger King Nigeria is bringing the real Burger Week Experience with delicious deals starting NOW!
Balenciaga's new collection, a bizarre social experiment or marketing genius?
10 things you probably didn't know about 'Diners, Drive-Ins, and Dives'
5 things to consider before matchmaking your friends with each other
Here are the reasons why you should reduce your bread consumption
4 things to expect when you date a broke guy
Why do single women find married men attractive for relationships?
If you suffer from ulcers, here's the life-saving painkiller information you need to know