Do you know the most popular birthdays in the world? The answer might surprise you
Are you born on the most common birthday? Almost everyone is.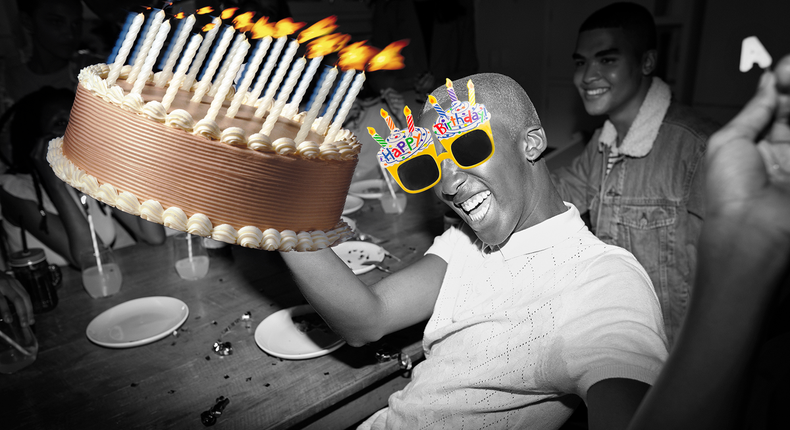 Having a birthday mate is one of the best things; it feels like you have met your other half.
The "birthday paradox" states that in a random group of 23 people, there is a 50% chance that two people will share a birthday, and if more than that, it becomes increasingly likely that a matching pair exists.
So, what is the most popular birthday in the world?
The most common birthday is September 9. It is followed by September 19th and September 12th.
Almost all of the birthdays in the entire top 10 list consist of September birthdays. If you count backwards, you'd realise that conception typically happens in December, when people have taken a break from work and are on holiday. The holiday festivities lead to more sexual activities, it seems.
The top 10 most popular birthdays
According to World Atlas, here are the top 10 most popular birthdays:
September 9th
September 19th
September 12th
September 17th
September 10th
July 7th
September 20th
September 15th
September 16th
September 18th
The most popular to the least popular birth months
Apart from September, here's a list of the most popular to the least popular birth months.
August is the most common birth month, with just under 7,600,000 births in August between 1994 and 2014.
July
September
October
May
December
March
January
November
April
February
What are the least common birthdays?
The leap Day, February 29, is the least common birthday due to its frequency of once every four years, while Christmas Day, December 25, is the rarest birthday among the 365 annual calendar days.
JOIN OUR PULSE COMMUNITY!
Recommended articles
Raising a Toast to the true Orijinals: Orijin unveils new limited edition packs this festive season
8 sperm-killing foods that dads need to avoid!
Why reverse cowgirl is the world's most dangerous sex position
The male G-Spot, where it is and how to stimulate it
5 ways to spot a sex addict or know if you are one
Beyond the runway: Lush hair steals the spotlight at Lagos Fashion Week's 10th edition
Escudo Rojo introduces Luminoso Wine in spectacular launch event
Bikiya Graham-Douglas continues to promote African Arts & Culture with Beeta Arts Festival (BAF)
Spices, Stories and Surprises: Detailed look at vibrant African Food & Drinks Festival Abuja
Make this no-yeast bread with only 3 ingredients
What is a Jacob's ladder piercing? It's pretty extreme
3 ways to get rid of vaginal odour
Shelly-Ann Fraser-Pryce: Track legend signs mouthwatering deal with luxurious wristwatch brand
Sha'Carri Richardson: World's fastest woman reportedly bags $20,000,000 endorsement deal
She needs a break - Super Falcons coach explains Ashleigh Plumptre's absence from team
Sergio Ramos makes Champions League history 31 years after Daniel Amokachi
Thiago Silva recalls TB fright ahead of Chelsea debut