7 weird things men find attractive in women
These Nigerian men talk to Pulse about their weird attractions, and unconventional things they find adorable.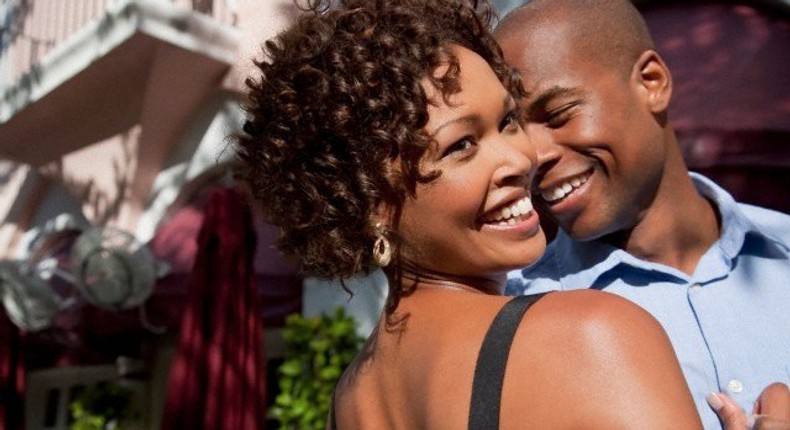 In this article, we are going to discuss the 7 weirdest things men say they find attractive in women.
It is quite easy to guess what men generally find attractive in women- a pretty face, nice curves, good manners, and every other thing nice.
While we could go on mentioning the great, endearing attributes that almost every man would be attracted to in a heartbeat, we've also discovered, from research and questioning guys, that there are some weird things that men love about women, things you would never have guessed or imagined.
Some of these things are 'special' personal preferences, and some are a bit common among men... but they are all weird none-the-less.
Below, we list seven weird things men find attractive in women - watch out for number 3 and 4!
This is why you should take a break from your partner.
1. 'Weakness'
Not weakness in the sense of being unable to stand up and speak for yourself, or being spineless but as Francis puts it "I like it when my girl calls me to help her solve riddles, lift stuff or provide answers to things that confuse her. I think it's so cute. Makes me feel like a man"
Everyone loves to have their ego stroked once in a while, right?
2. Applying makeup
From the way men complain about women wasting time with makeup, it's quite strange to discover that some men actually love watching them apply it.
But Obinna really likes. "There's just something fascinating about watching my babe apply make up. I just sit down and watch her do all that stuff. I love it And of course, I love seeing her wear the makeup so gorgeously," he says.
Foundation for a relationship on fleek, maybe?
3. Stubbornness
Okay. This is straight up weird AF. Who loves a stubborn woman, right?
Well, Chibuzor says; "I love stubbornness in a woman... I don't know why, I can't explain it, I just do."
It's probably something to do with knowing a woman can stand her ground, and insist when she needs to.
4. Stretch marks
Never thought the word stretch-mark and attractive would ever be used in the same sentence but some guys actually find stretch marks attractive.
Folarin, 26, tells us that it's something about loving a woman "despite her imperfections."
Some men are attracted to women wearing glasses [Credit: Fotolia] Pulse Nigeria
5. Wearing glasses
This is quite common and very understandable - women in glasses are usually very good looking.
Why this makes our list is because women who wear glasses sometimes fear they are unattractive because of that.
If only you knew how gorgeous those frames make you look!
No makeup faces are very attractive to some other men [Credit: BMI] Pulse Nigeria
6. No make up
"I just like it when she can feel comfortable around me without makeup. I feel she needs to know that with or without makeup, I find her gorgeous" says Ibidapo.
7. Clumsiness
While it is cool to be well-behaved, comported, and calm, quite a number of guys have also shown interest in women with clumsy, goofy sides - those who are not always serious or uptight and can make those crazy faces for selfies.
JOIN OUR PULSE COMMUNITY!
Recommended articles
This week's best celebrity pictures on Instagram
Anticipated Akada children's book festival returns for its 5th edition
Unforgettable Night of Fun & Smirnoff: Lagos soars with epic BBN fans party
5 things women put on that men find instantly attractive
5 bad habits to drop if you don't want to look older than your age
If you feel insecure about your boobs, read this
The Macallan exclusively launches Double Cask 30 Years Old in Abuja
How to turn down sexual advances from your partner
The Macallan Sherry Oak 25 & 30 YO unveiled in Nigeria
Delusion might be the solution: Study reveals negative thoughts are better suppressed
The legend behind why cassava makes us very sleepy
Why guests had to squeeze between 2 naked models to enter an art show
Anthony Joshua and Burna Boy: Nigerian-born boxer and African giant team up for Boss at Milan Fashion Week
How Nigerians can vote for Osimhen to win FIFA Best Player Award ahead of Messi
I want to 'teach' after football - Lionel Messi opens up on retirement plan
It was a money issue — Jay Jay Okocha on why he snubbed Europe's big clubs
North London Derby: Postecoglou threatens to 'scare the life out' of Arsenal
Super Falcons' Michelle Alozie drops football hot take
Kane defends Harry 'One of the best defenders in history' Maguire, calls for end to scapegoating
Provedel: 4 goalkeepers who have scored in the Champions League including Vincent Enyeama
Andre Onana: Critics of the Manchester United goalkeeper are missing the bigger picture