5 things to remove from your wedding budget in 2021
We are tired of wedding committees.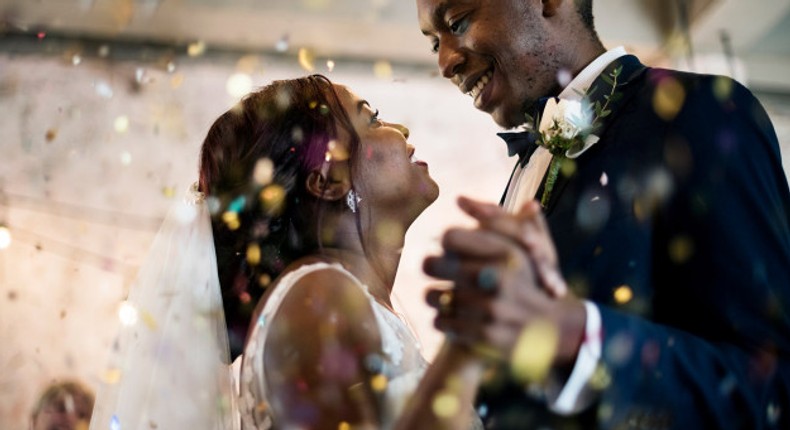 Weddings have become so cliche and I seriously think its time to do things differently.
People are out here spending millions on basic weddings incorporating things that are not really necessary simply because they're following the customary wedding rule books.
While some brides and grooms want a show stopping wedding full of glitz and glamour, increasingly, we are seeing another section of brides and grooms going for simple elegance weddings.
After all, a wedding is basically a small ceremony for your loved ones to witness your union and celebrate with you so you don't need all the pizzazz sometimes.
In fact, I think people getting married should drop these things to save on costs.
Of course, these are just my own opinions so if you want to have an over the top wedding and you have all the money to splurge on it, you're free to. This is for those brides who form wedding committees aka marrying at the expense of other people. We are not contributing for anyone in 2021 so here's what you need to drop:
1. Intricate flower arrangements.
Listen, if the venue is already beautiful, you absolutely do not need flowers. End of discussion.
2. An expensive gown.
Did y'all see the simple dress that Esther Kazungu wore when she was getting married? There's no need to spend hundreds of thousands on a dress you will wear once. Instead, go for a simple but stunning tailor made gown or rent one from rent-a-dress stores. You could also go for something borrowed, say a dress that your mother or grandma wore and customize it a little to get the perfect finish and fit.
3. A convoy.
For what purpose? To make noise in the estate, hooting while heading to church so that people can come out and see you're getting married? SMH. Nowadays, so many people own cars. Get your friends to drive the bridemaids and groomsmen then rent a bus to transport family. If anything, you just need one car to transport the bride. Even the groom can take an Uber, kwani?. Lol I'm kidding but you get my point man, instead of that limo, have your mates do the driving job after all they're part of the wedding guests so it's basically killing two birds with one stone so to speak.
4. Wedding invites.
In this day and age, who is not on Whatsapp? And, why are they not on Whatsapp? Create a group and invite people on the group. That way, you can easily keep track of those who will attend and those who will not make it. For those still stuck in the stone age or too bourgeois to use Whatsapp, you can give them a quick call as an invite. Making personalized invites takes so much time and money.
5. Bridesmaids.
JOIN OUR PULSE COMMUNITY!
Recommended articles
For women: 4 foreplay tips to drive men wild
5 people share awful and sometimes funny things their bosses have said to them
Ramadan: Six facts about the holy month for non-muslims
These are 5 top signs of fake love in a relationship
5 interesting health benefits of Agbalumo (African star apple)
The best 5 cities in Nigeria
The oldest woman ever to be on a Vogue magazine cover is a Filipino tattoo artist
Why your body suffers when you don't have regular s*x
6 reasons your nipples hurt
5 celebs with face cards that never declines and their makeup techniques
Chicken vs Turkey: Here are 3 nutritional differences
Is less actually more? Five benefits of a more minimalist life
Manchester United identify Portuguese goal-machine Goncalo Ramosas Osimhen alternative
Giannis Antetokounmpo outshines Jordan Nwora as Bucks set record against Pacers
NPFL Review: Rangers continue to flirt with relegation, 3SC vs Plateau produce another classic
Arsenal reach first Champions League semi-final in 9 years with victory over Bayern