4 Reasons an open relationship might be a good idea
What's an open relationship?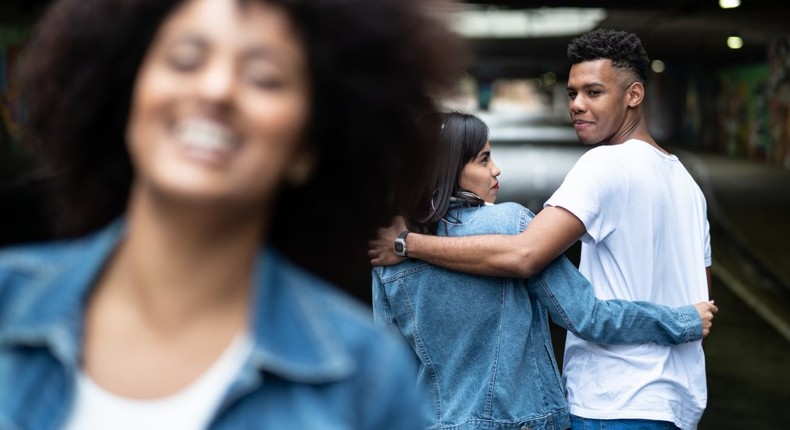 Most times, people can't tell the difference between an open relationship and polyamory.
Although both are known as consensual non-monogamy, polyamory involves having multiple relationships with love and emotional connections as the driving force. That is, in polyamory, the goal is to fall in love with multiple people. Whereas, an open relationship is one that involves having more than one sexual partner. That is, in an open relationship, both partners love each other but are still free to have sex with other people.
Now before jumping into an open relationship, it's best and advisable that both parties have an agreement and understanding of the rules, from the onset of the relationship.
Benefits of an open relationship
One of the most significant advantages of an open relationship is the ability to explore your sexual desires.
Having multiple sexual partners spice up your sex life and prevents you from being at the mercy of just one person. There's freedom to explore and learn new things from your escapades.
An open relationship reduces jealousy and possessiveness between both partners.
Couples in open relationships are more likely to experience peace of mind and stability because the stress that comes with jealousy is no longer there.
Research has shown that being in an open relationship protects you from unnecessary heartbreaks. Open relationships make it easy for you to detach yourself from falling too deeply in love. As a result, you're less likely to feel hurt or disappointment from your partner.
As long as no one is veering off the rules, there's no cause for heartbreaks.
Being in an open relationship can help you see things differently and realize that sometimes, life isn't black and white. Open relationships make it easy for both partners to communicate their feelings and listen to each other without being judgmental or condescending.
In a nutshell, here's why people prefer an open relationship to committed monogamy: while a committed relationship leaves you struggling for space, peace and freedom, an open relationship gives you all that naturally.
JOIN OUR PULSE COMMUNITY!
Recommended articles
Bisi Is The Boss: The book every child needs to have on personal safety, body ownership and boundaries
3 reasons why s*xting is needed in your relationship
7 things every woman wants to hear during s*x
5 ways to relieve a stomach ulcer at home using natural remedies
3 home remedies for tooth decay and cavities
These 5 aso-ebi styles are trending
Why South Korea is the plastic surgery capital of the world
Burger King Nigeria is bringing the real Burger Week Experience with delicious deals starting NOW!
Balenciaga's new collection: Bizarre social experiment or marketing genius?