3 good things a baecation can do for your relationship
Going on this romantic type of vacation can be the best move you ever make in your relationship.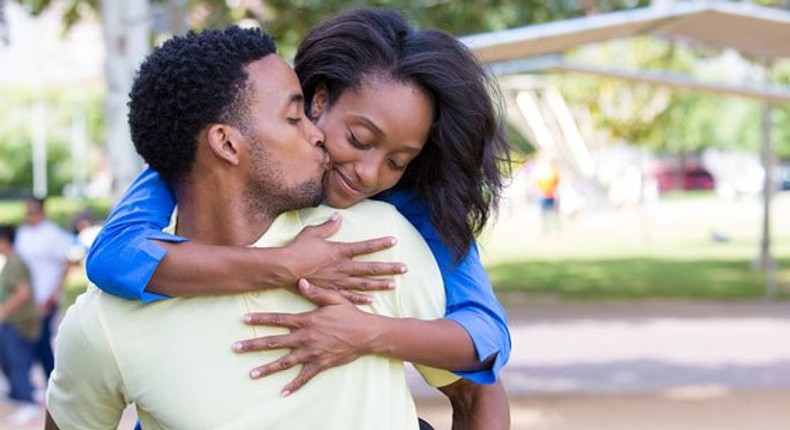 It is a modern term derived from conjoining the two words 'bae' and 'vacation'.
A baecation is simply a vacation with your bae/boo.
It depicts hanging out, or being with your partner at a location, usually somewhere far from home, for extended periods of time.
Here are three great reasons why going on one of this can be the best move you ever make in your relationship.
1. Uninterrupted time
Obviously, being in love does not put food on your table, neither does it pay the bills so you and the boo have jobs and activities that take most of your time and deprive you of the opportunity of being together for long stretches of time.
On a baecation you can forget about work and focus on being with the love of your life. You get to relax your nerves, talk deeply, share dreams and ideas, engage in games, companionable silence and every other romantic thing partners do.
Men want to be sure that their wedding as well as the honeymoon afterwards is lit. [Credit: Dean Mitchell/ Getty]
2. See their true colours
If you go away for maybe a week or more, chances are that you can see multiple sides of them. What he/she looks like in the morning, how their morning moods are, how they react to situations, and other pet-peeves or major turn offs you might not have known they had.
Truth is, knowing them more will help you love them even better.
ece-auto-gen
3. Decide your soulmate
The things you see on this type of trip could cement your opinion of that guy as the man you really want to spend the rest of your life with, or it could raise major questions in your heart and make you mighty doubtful of their suitability to the kind of married life you dream of.
JOIN OUR PULSE COMMUNITY!
Recommended articles
This week's best celebrity pictures on Instagram
Here are 5 s*x positions for plus size women
Pinkberry unveils 12 days of Christmas deals, a dozen ways of indulgent fun: It's the season to be jolly
Hookup sites: Here are 3 benefits of using these sites
Why the Japanese are obsessed with tidying up
4 things in a relationship that must be kept a secret
3 important reasons withdrawal method is not enough
Extramarital affairs in the workplace are more common than you think, according to statistics
5 reasons to eat your food while it's still hot