3 valuable tips for cookies
Here are three tips to ensure the best results for when you bake cookies and store them afterwards.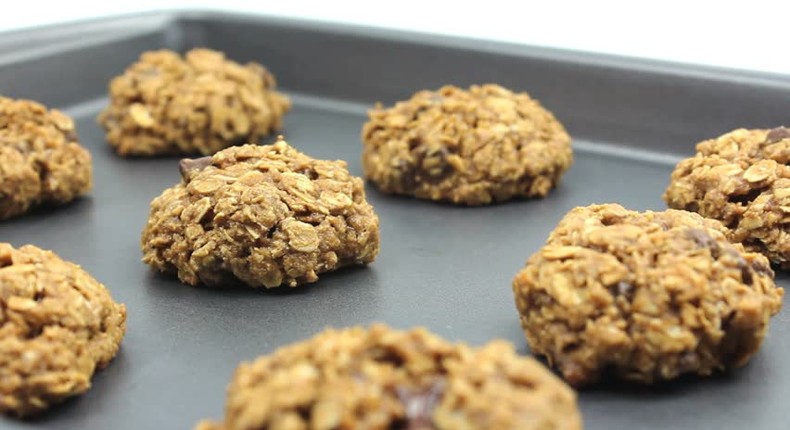 1. Best way to store cookies:
If you store cookies in an empty container like most people are wont to do, your handwork might go to waste because the cookies are likely to harden and taste stale.
The best way to store cookies is to store with a wedge of apple or a slice of bread. This ensures that the air is kept humid, making the cookies retain their chewy taste.
2. How to get succulent cookies:
If you want your cookies to be chewy and succulent, you should chill the dough in the refrigerator for about an hour before baking.
This allows the batter solidify and make the cookies spread less while in the oven.
3. Cooling your cookies fast:
The easy way to hasten the cooling process after baking is to bang the baking pan against the kitchen counter right after taking it out of the oven.
This will flatten the cookies out and loosen them from the bottom of the pan.
JOIN OUR PULSE COMMUNITY!
Recommended articles
From Waves to Weaves: 10×10 storms hair industry with a 9-day market activation in Lagos
This week's best celebrity pictures on Instagram
20 ways people experience unexpected orgasms
Everything you missed at the #TheMeistersExpression Concert in Ibadan
In this Ugandan tribe, the bride's aunt has s*x with the groom to test his sexual prowess
Skinny shaming: 5 things you should never say to a slim person
The importance of boundaries in relationships: Nurturing love and respect
Trace to set the African music scene ablaze with first Trace Awards & Festival in Kigali
Study shows men have been peeing wrong; they ought to sit and not stand
Denola Grey is one of the new faces of Fenty Beauty
How to survive the rising cost of petrol and transport in Nigeria
7 incredible health benefits of bitter kola