The most unique Igbo names for girls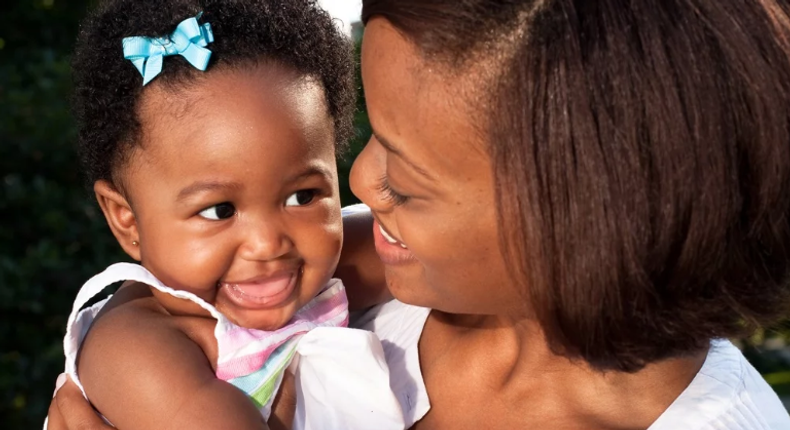 Sometimes the baby's grandparents will present a list of Igbo names for girls for the parents to choose from.
But even this won't make the parents' job easier. The suggested names might not work for the parents in terms of meaning, significance or even sound.
Igbo child-naming conventions
The Igbo language is spoken by people in the Southeastern and parts of South-southern Nigeria. It is a vibrant and rich language. Igbo names are no different. Most Igbo names for girls have very deep meanings. Some even tell very short stories.
Names like 'Ekwutosi' or 'Onukwube' often signify that the child's parents had been the talk of the town. Another name like 'Nkeiruka' signifies that the child was born in tough times and that the parents are hopeful for a better future.
How religion affects Igbo names for girls
The child naming traditions haven't changed so much with the coming of Christianity. Although many Christian parents choose Igbo names for girls that include the name of God (Chukwu or Chi), they still tend to hint at the circumstances surrounding the newborn's conception and birth.
On rare occasions, some creative parents also give praise names to their children. Names such as 'Ifenkili', 'Omalicha'. 'Mma' and 'Ola' are some of the most common praise Igbo names for girls. The names signify that the child is precious and priceless. Communities can go to war for such a child.
Pulse Nigeria
Some names are instructional in Igboland
The Igbos often give instructional Igbo names for girls. Such names seem to be instructing the child on the right path to take in life. For instance, a parent might name the child 'Sopuruchukwu', 'Fechi' or 'Tochi' because they want the child to respect God or Chukwu (which is the name the Igbos call God by).
A child who is named 'Lotanna' or 'Jidenna' must never forget his or her father.
Twins do not have special names, as is the case with the Yorubas. Parents use their discretion or give names that start with the same alphabet.
A girl's name says a lot about her personality, history and destiny. So before you choose from the list of names available to you, see our comprehensive list of chic, pious, and beautiful Igbo names for girls. Have a fantastic time while choosing a suitable name for your newborn.
Igbo names for girls and the meaning of the names, from A-Z
Adaeze – the king's first daughter
Akachukwu – in God's hand
Adamma – Beautiful first daughter
Adaego – the first daughter who brings wealth or riches
Adaoma – good or beautiful first daughter
Ahunna – one with her father's body or father's look alike
Akunna – father's wealth or father's riches
Bianonyerem – come and stay with me
Binyerem or Binyelum – stay with me
Chibuzo – God comes first or God is the ultimate
Chinedu – God is leading or guiding me
Chiagoziem – God has blessed me
Chioma – good luck or Good God
Chinenye – It is God who gives
Chimamanda – my God will not fail
Chizoba – God will keep saving me
Ekemma – born on a fine Eke market day
Ekpereamaka – prayers are potent or it is good to pray
Esimnachi – I came from God
Ekwutosi – don't slander me or stop spoiling my name
Fechi – serve God or worship God
Ginikachukwu – who is mightier than God?
Ginikanwa – what is more precious than a child?
Pulse Nigeria
Ifeanyi – nothing is too difficult for God
Ihechukwu – the light of God
Ihunna – father's face or father's lookalike
Ifechukwu – the light of God
Ifenkili – beautiful to behold
Ifeoma – the beautiful or good one
Ifeyinwa – nothing can be compared to a child
Ihuoma – the favored or blessed one
Ijeawele – Have a smooth journey
Ijemma – have a beautiful journey
Kairaluchukwu – let's leave it to God
Kosisochukwu – as it pleases God
Kamsiyonna – God granted my request
Kamsoluchukwu – let me follow God
Kasarachi – tell God or confide in God
Lotachukwu – remember God
Mmadiya – the one whose beauty makes her husband proud
Mkpulumma – the good seed
Mmasichukwu – the will of God
Ndidiamaka – patience is good
Nkeiruka – the future is brighter
Ogadimma – it will be well
Oluchi – God's handiwork or God's creation
Omasirichi – the one who pleases God
Obiageli – the one who has come to enjoy wealth
Olachi – God's precious one
Somtochukwu – praise God with me
Sopuruchukwu – respect God
Ugoeze – pride of the king
Uloaku – bank or a place where wealth is reserved
Ugommaeze – beautiful one who brings pride to the king
Zikeoranachimdimma – show the world that God is good
Zinachimdimma – show that God is good
JOIN OUR PULSE COMMUNITY!
Recommended articles
5 concert safety tips that should be on your mind for Detty December
Top 5 coldest countries in the world
DIY Recipes: How to make shawarma bread using oats
Mingle Yard - Your premier online dating destination!
Senator Ekpenyong's Thanksgiving celebration attended by Senate President and others
Get ready to kick it up, a notch at Sneakerfest 2023
5 signs they are the villain even if they claim to be a victim
5 kinds of butts and clothes that fit them
Moaning during sex is such a good thing, according to sex experts
Top 5 free dating sites in Nigeria for single people
My girlfriend doesn't show me off on social media, what does this mean?
4 reasons you should eat pap more often
Thiago Silva recalls TB fright ahead of Chelsea debut
Brazil vs Argentina: Bloody scenes at the Maracana as Brazilian police and Argentine fans clash
Arda Turan: Ex-Atletico star in hot tears after losing $13 million to 'yahoo yahoo'
Global Soccer Award: Osimhen to battle Messi and Ronaldo
Lionel Messi and Scaloni's Argentina relationship set to end
I don't want to talk about it — Kylian Mbappe refuses to discuss Real Madrid links
Roberto Firmino's father dies of heart attack during family trip to Dubai
'Stick by us' - Iwobi begs Nigerians to keep supporting the Super Eagles despite poor performances
Zimbabwe 1-1 Nigeria: Peseiro blames long travel for poor Super Eagles performance