These marshmallows 'blossom' into cute flowers when you out them in a cup of hot beverage
If you ever need to brighten up your day with your breakfast, these marshmallows are perfect.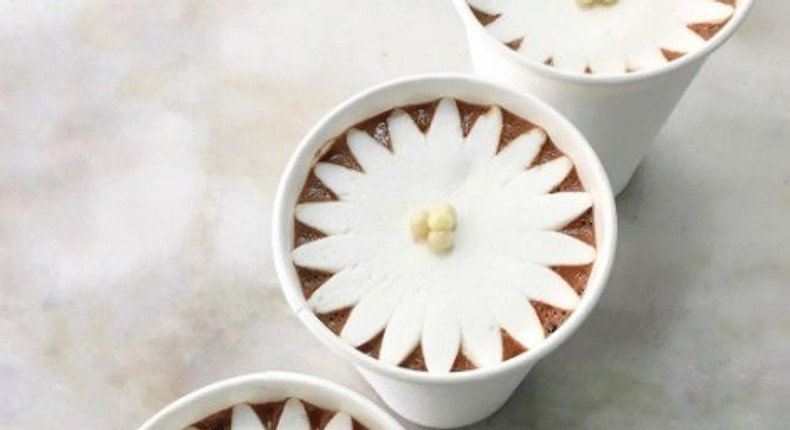 The blossoming flower marshmallows are the creation of a pastry chef.
The New York based chef, Dominique Ansel has proved to be a whiz at dessert creation. He creates unique, beautiful and delicious sweet treats.
He posts his mind blowing creations on his Instagram page. He has previously created the Cronut, a unique snack which is a hybrid of croissant and doughnut.
His new creation this time around is the 'Blossoming hot chocolate'. He posted a video of it on his Instagram page and captioned it "Our Blossoming Hot Chocolate, coming to #Soho starting this FRIDAY, just in time for our 5th birthday. Served with our vanilla marshmallow flower that blooms before your eyes the very moment it's placed into a cup of Chef's Hot Chocolate. There's even a little chocolate surprise inside."These marshmallows are guaranteed to bring a smile on your face right before the sweet taste of hot chocolate hits your tongue because it blossoms into a flower right before your eyes.
JOIN OUR PULSE COMMUNITY!
Recommended articles
Yellow Dot CEO, Olubukola Bolarinde to celebrate African heritage in solo art exhibition
Meet the African tribe that offers s*x to guests
7 best foods to eat for more breast milk
Why is it difficult for men to forgive when women cheat?
Why women lie about their virginity in relationships
3 easy ways you can make money on Instagram
5 money talks to have with your partner before your wedding day
5 signs you're consuming too much salt
5 reasons why you should avoid boat rides in Lagos