How to make the Prince of Wales
It is made from a mix of champagne, pineapple and a dash of Angostura bitters, whiskey and cherry liquor.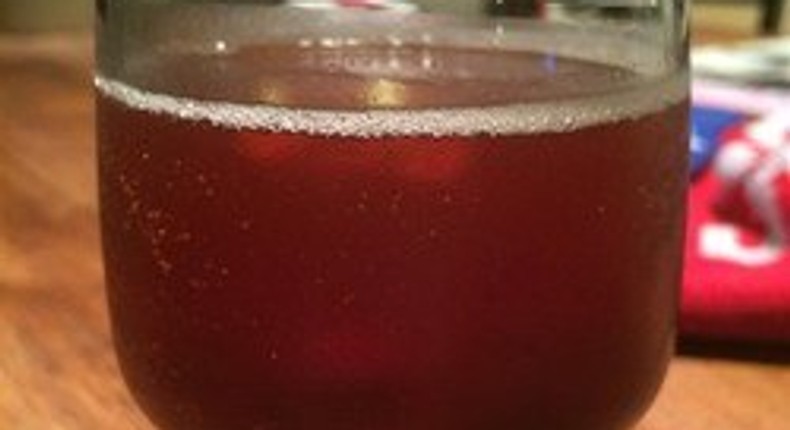 ....no we don't mean the heath-throb monarch.
The Prince of Wales is a whiskey cocktail that is named after Prince Edward, son of Queen Victoria.
1 teaspoon white sugar
1 teaspoon warm water
1 dash Angostura bitters
1 1/2 cups ice
2 fluid ounces rye whiskey (or bourbon)
1/4 teaspoon cherry liqueur
1 chunk pineapple
2 fluid ounces Champagne or other sparkling white wine
1 (2 inch) piece lemon peel for garnish
Pour sugar, warm water, and a dash of bitters to a cocktail glass, and stir to dissolve. Add ice to a cocktail shaker and pour in sugar mixture. Pour in whiskey, cherry liqueur, and a chunk of pineapple. Shake well to crush pineapple, then strain into a chilled glass. Top with sparkling wine and garnish with a twist of lemon.
JOIN OUR PULSE COMMUNITY!
Recommended articles
All friends of Enioluwa are friends of Crocs
Here are questions to ask yourself before sleeping with a close friend
Do's and Don'ts: How should you wash your vagina?
Sperm- killers, here are 7 things that men need to watch out for
5 tips for planning the perfect baecation
5 surprising things coconut water can do for skin
6 foods to add to your diet if you want a bigger butt
Chaotic life of an HR: Chaotic reveal (Ep.22)
4 reasons why couples should sleep naked