Have a dose of blue Rita this weekend
Mixing tequila, coconut rum, blue Curacao and sour mix, we couldn't think of a better cocktail to while away the weekend with.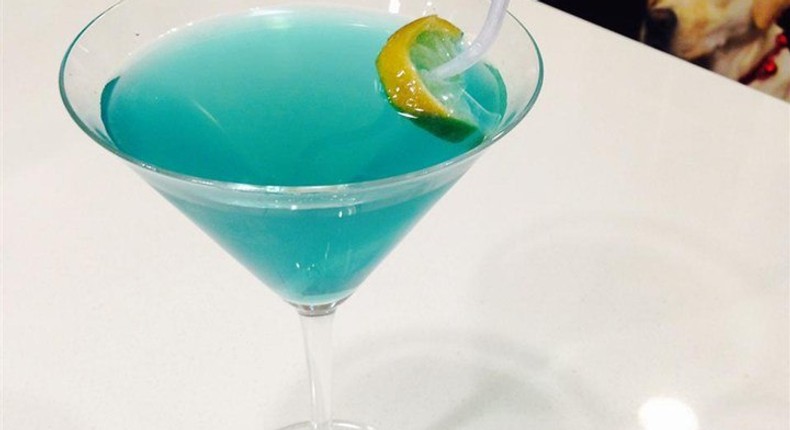 Journey to exotic lands surrounded by beaches and soft breeze with this cool cocktail.
1 1/4 fluid ounces tequila
3/4 fluid ounce Blue Curacao
1/2 fluid ounce coconut rum
4 fluid ounces sour mix
1 slice lime wedge
In a cocktail mixer full of ice, combine tequila, Blue Curacao, coconut rum and sour mix. Shake vigorously and strain into glass. Garnish with a wedge of lime.
JOIN OUR PULSE COMMUNITY!
Recommended articles
Burger King Nigeria is bringing the real Burger Week Experience with delicious deals starting NOW!
Balenciaga's new collection, a bizarre social experiment or marketing genius?
10 things you probably didn't know about 'Diners, Drive-Ins, and Dives'
5 things to consider before matchmaking your friends with each other
Here are the reasons why you should reduce your bread consumption
4 things to expect when you date a broke guy
Why do single women find married men attractive for relationships?
If you suffer from ulcers, here's the life-saving painkiller information you need to know
G-strings: Here are 3 surprising risks of wearing them regularly