Your favourite fairy tales are being retold through classical paintings
Disney and a Los Angeles museum have teamed up to recreate Disney fairy tales with classical paintings.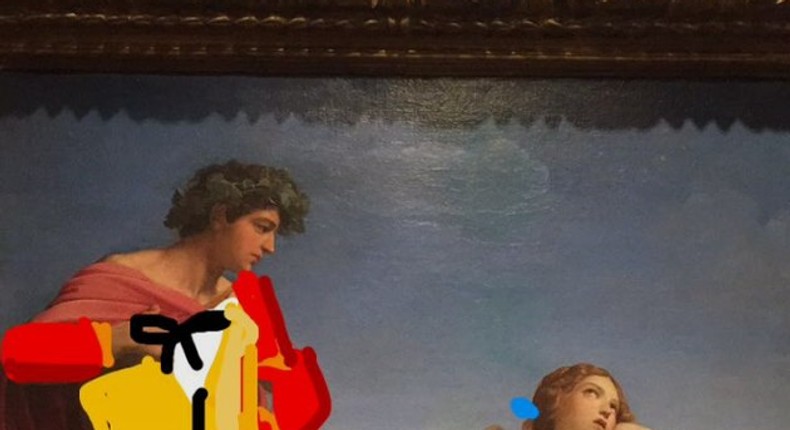 The Los Angeles County Museum of Art have a Snapchat account where they share the paintings.
LACMA and Disney have come together in a Snapchat collaboration with the handle, @OhMyDisney. Together, they will retell Disney's favourite stories through artworks in LACMA's collection.
The first Disney reenactment through paintings took place from October 19 2016 via the Snapchat handles @LACMA and @OhMyDisney.
The story of Beauty and the Beast was retold. A reenactment of Belle and Beast was done through four Snapchat stories.
Chip, the small teacup was depicted with a china teacup and an old-school clock was transformed to Cogsworth, the anxious clock. All these were achieved with someone's doodling skills on Snapchat.
You can follow more of these incredible moments via @LACMA and @OhMyDisney on Snapchat.
JOIN OUR PULSE COMMUNITY!
Recommended articles
For women: 4 foreplay tips to drive men wild
5 people share awful and sometimes funny things their bosses have said to them
Ramadan: Six facts about the holy month for non-muslims
These are 5 top signs of fake love in a relationship
5 interesting health benefits of Agbalumo (African star apple)
The best 5 cities in Nigeria
The oldest woman ever to be on a Vogue magazine cover is a Filipino tattoo artist
Why your body suffers when you don't have regular s*x
6 reasons your nipples hurt
5 celebs with face cards that never declines and their makeup techniques
Chicken vs Turkey: Here are 3 nutritional differences
Is less actually more? Five benefits of a more minimalist life
Manchester United identify Portuguese goal-machine Goncalo Ramosas Osimhen alternative
Giannis Antetokounmpo outshines Jordan Nwora as Bucks set record against Pacers
NPFL Review: Rangers continue to flirt with relegation, 3SC vs Plateau produce another classic
Arsenal reach first Champions League semi-final in 9 years with victory over Bayern