Stunning photos of dancers practising on New York streets
These photos are a mesmerizing and amazing collection of awesome ballet dancers performing on the streets of New York.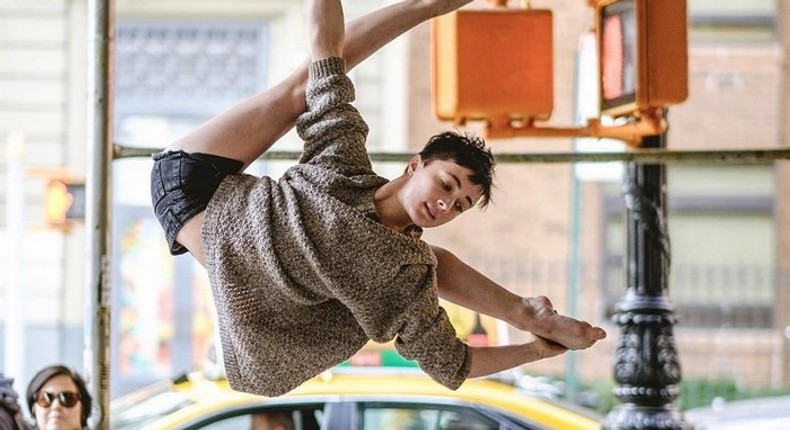 These photos were taken by a Puerto Rico born, New York-based photographer.
Omar Roble has attained Internet stardom with his amazing photos with over 200 thousand followers on Instagram.
Omar works with many dancers, especially those from the American Ballet Theatre and The Dance Theatre of Harlem to create these stunning portraits of dancers while in motion.
These photos set against the bustling and busy backdrop of New York create a perfect contrast with the calm composure and elegance of the subjects being photographed.
According to Roble, "Ballet dancers make us feel as if their movements were truly effortless.This while pushing their bodies to the very extreme of what is humanly possible. It is that grace and elegance which mesmerizes us."
JOIN OUR PULSE COMMUNITY!
Recommended articles
Everything you missed at the #TheMeistersExpression Concert in Ibadan
In this Ugandan tribe, the bride's aunt has s*x with the groom to test his sexual prowess
Skinny shaming: 5 things you should never say to a slim person
The importance of boundaries in relationships: Nurturing love and respect
Trace to set the African music scene ablaze with first Trace Awards & Festival in Kigali
Study shows men have been peeing wrong; they ought to sit and not stand
Denola Grey is one of the new faces of Fenty Beauty
How to survive the rising cost of petrol and transport in Nigeria
7 incredible health benefits of bitter kola
5 most fashionable plus-size celebs in Nigeria
See the forest in Ondo where masquerades are forbidden
Blow by blow of how Hypo made an all - white impression at the AMVCA 2023