All you need to know about visiting the slave history museum in Calabar
The Slave History Museum gives a detailed history of Calabar's role as a hub in the Trans Atlantic slave trade.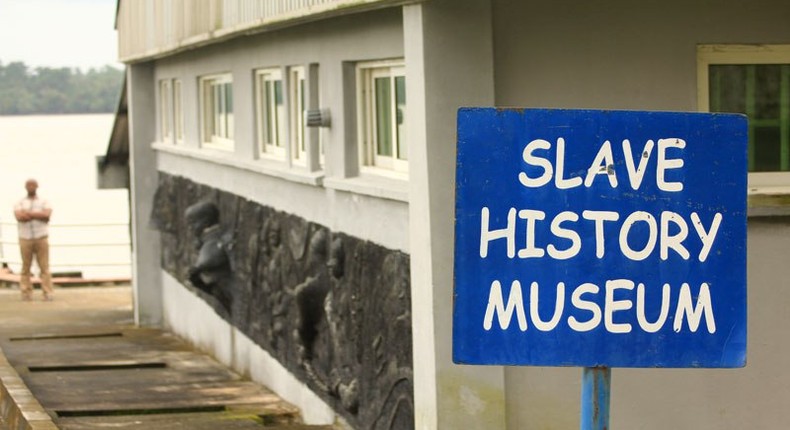 The Slave History Museum is located on the site of a 15th-century slave-trading warehouse in Marina Resort, Calabar. The museum has an extensive depiction of the slave trade era in Nigeria and West Africa, and other celebrations of Nigeria's rich history.
Many slaves were taken from the continent through the port of Calabar. The Museum documents the horrific experiences of these slaves at that time. You will see the exhibits which explore local slave markets, the grim paraphernalia of the trade including shackles and chains, and the variety of currencies used to buy people, such as copper bars, brass bells and flutes. How slaves were transported and treated, how slaves were arranged on the ships, how the white slave masters treated the slaves while on the farm and lots more are also exhibited in the Slave History Museum.
The way this museum is different from the other slave museums in the country is in its graphic representation of the slaves which show life sized sculptures. These sculptures depict different scenes representing different eras and goes a step further to include audio recordings. You can hear slaves being auctioned and sold off, hear them working on plantations and some other scenes. You can also see the unique historic artifact roles Calabar played in trade and commerce.
A part of the museum shows the rich Efik tradition similar to that of Trinidad and Tobago.
Pictures are not allowed in the museum so you might not be able to get a photo inside. Entrance fee is N200 only and it is a guided tour.
JOIN OUR PULSE COMMUNITY!
Recommended articles
This week's best celebrity pictures on Instagram
20 ways people experience unexpected orgasms
Everything you missed at the #TheMeistersExpression Concert in Ibadan
In this Ugandan tribe, the bride's aunt has s*x with the groom to test his sexual prowess
Skinny shaming: 5 things you should never say to a slim person
The importance of boundaries in relationships: Nurturing love and respect
Trace to set the African music scene ablaze with first Trace Awards & Festival in Kigali
Study shows men have been peeing wrong; they ought to sit and not stand
Denola Grey is one of the new faces of Fenty Beauty
How to survive the rising cost of petrol and transport in Nigeria
7 incredible health benefits of bitter kola
5 most fashionable plus-size celebs in Nigeria