7 interesting phone booths from around the world
The regular appearance of phone booths must have been really boring as some people have creatively designed phone booths in different parts of the world.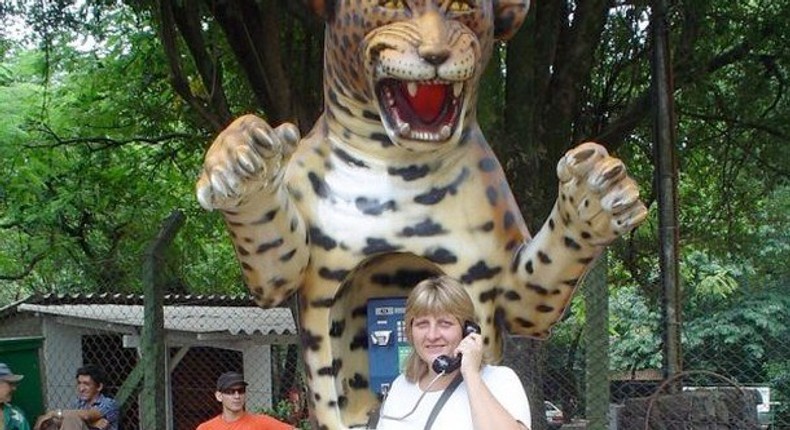 1. This old phone booth in Japan was made into a goldfish aquarium. Goldfish are a magical symbol in Japan.
2. This is probably the coolest phone booth in the world- literally. Of course you can only find it in Alaska.
3. This stylish Japanese phone booth looks like a house, complete with an attic.
4. This creative Homer Simpson phone booth in Russia is part of a street art project
5. This phone booth in Sao Polo, Brazil is in the shape of a human brain *cringes*
6. This fun booth is located in Toronto, where I imagine they have a lot of fun.
7. This Zurich phone booth looks like a time travel contraption
JOIN OUR PULSE COMMUNITY!
Recommended articles
Blow by blow of how Hypo made an all - white impression at the AMVCA 2023
3 foods believed to have spiritual significance
You should visit 5 of Africa's most popular and historic markets
The scary and toxic side of applying sunscreen every day
YAPPI: Opportunity for youth empowerment through animation, post-production industry
How music can transform a bland s*xual experience into an enjoyable one
Original name of Africa and how it got its current name
3 mistakes to avoid when cooking fried rice
How unmarried people in Nigeria will be affected by fuel subsidy removal
Inauguration fashion: 5 highlights from across Nigeria
Fancy Acholonu Nigerian-American model & entrepreneur launches new fragrance line, Simply Fancy
3 reasons you need to start wearing lingerie