Baby born aboard flight gets free flights for life
A woman went into labour aboard a Buraq Air flight and she delivered her baby midair with help from the crew.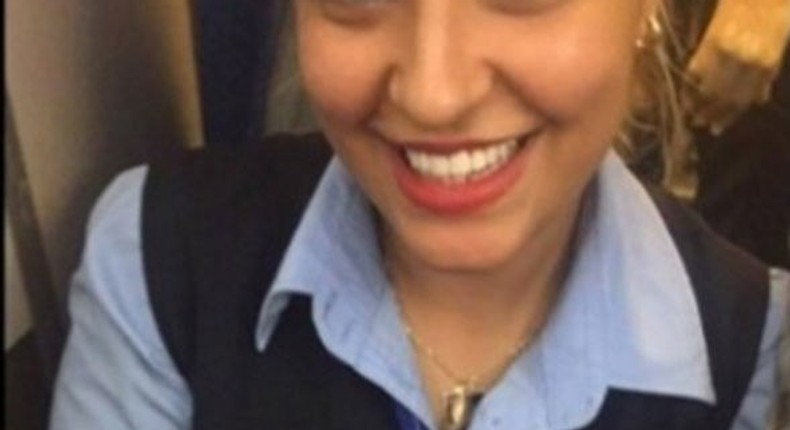 The Libyan airline had its crew experience a unique kind of emergency as a pregnant woman went into labour midair.
The woman suddenly went into labour aboard the Buraq Air flight from Tripoli to Niamey, the capital of Niger.
The crew had to help her deliver the baby right there and then. She was delivered of a bouncing nbaby boy and awed passengers took photos of them.
She named the baby boy Abdul Basset after the captain of the plane. Buraq favour replied to the gesture by announcing on their Facebook page that they wanted to give the baby boy a birthday present.
Baby Abdul has been a lifetime of free flights to any destination around the world with Buraq Air.
JOIN OUR PULSE COMMUNITY!
Recommended articles
From Waves to Weaves: 10×10 storms hair industry with a 9-day market activation in Lagos
This week's best celebrity pictures on Instagram
20 ways people experience unexpected orgasms
Everything you missed at the #TheMeistersExpression Concert in Ibadan
In this Ugandan tribe, the bride's aunt has s*x with the groom to test his sexual prowess
Skinny shaming: 5 things you should never say to a slim person
The importance of boundaries in relationships: Nurturing love and respect
Trace to set the African music scene ablaze with first Trace Awards & Festival in Kigali
Study shows men have been peeing wrong; they ought to sit and not stand
Denola Grey is one of the new faces of Fenty Beauty
How to survive the rising cost of petrol and transport in Nigeria
7 incredible health benefits of bitter kola