5 places Nigerians can holiday with less than N100,000
Yes! You can travel out of Nigeria with as little as N100, 000. Try going to these places.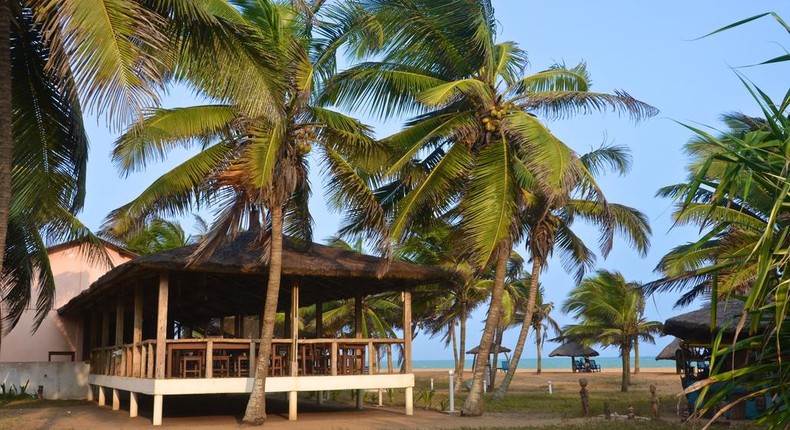 There are a variety of ways to vacation without breaking the bank.
1. Grand Popo, Benin
Nothing as beautiful as the ocean and relaxing in a beach house.
Escape to your neighbourhood country the Benin Republic and journey to the beautiful Grand Popo for almost nothing.
Three nights in this luxurious place can cost N48,000 and less.
2. Lome, Togo
Lomé is the capital of Togo, in West Africa and it's known for its palm-lined Atlantic coastline.
Sweet Sweet Lome is a must visit place. Not only is their currency lower than the Naira, food is cheap and hotels are cheaper!
Escape Nigeria and go hide at the luxurious beaches of Lome and sample their local foods.
3. Jayz Lodge, Ghana
Enjoy walking up a canopy and an adrenaline-filled zip line experience at Ghana's Jayz lodge.
For less than N100,000 take yourself and friends on a road trip to Koforidua, Ghana and enjoy a thrilling experience.
4. Cameroon
With high mountains, incredible waterfalls, wide hiking space, bubbling wildlife among other attractions, Cameroon has so much to offer.
Cameroon is another great destination if you are vacationing on a budget. Food is cheap, hotels are for next to nothing. Basically, life is chilled in Cameroon.
5. Liberia
Around Monrovia are palm-lined beaches like Silver and CeCe. Along the coast, beach towns include the port of Buchanan, as well as laid-back Robertsport, known for its strong surf.
JOIN OUR PULSE COMMUNITY!
Recommended articles
5 famous paintings that have hidden meanings
5 Places to go paintballing in Lagos
2 ways to lighten the skin naturally with tomatoes
What makes the vagina wet during s*x
What to expect when you lose your virginity (For men and women)
Who wore it better? Tiwa Savage and Chloe Bailey take on the full denim trend
Winners of 9mobile 2022 Essay Competition on the environment announced
The soft launch: How to announce your new relationship on social media
Milk gives you vitamins and maybe, vouchers
7 body parts you must clean every day to avoid body odour
Here are 5 things you must do immediately after you have s*x
A single person's guide to finding love in Lagos without breaking the bank