Menswear enthusiast Ifeanyi Okafor shows how to style this wardrobe must have
Menswear influencer and blogger Ifeanyi Okafor styles the white blazer in a new editorial he shares with Pulse Fashion..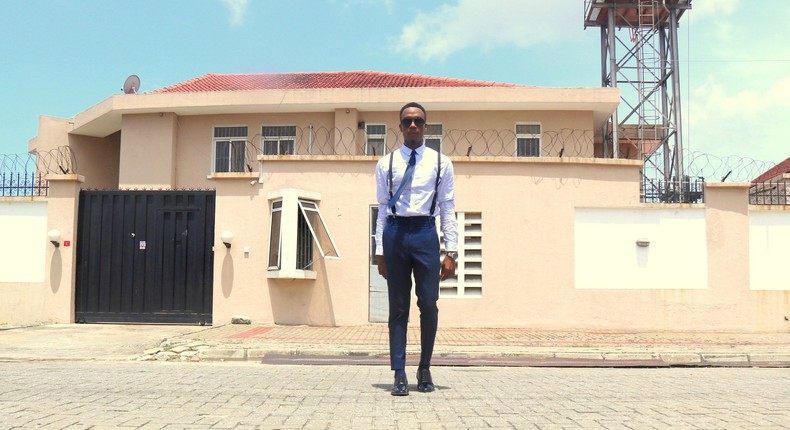 The menswear enthusiast and blogger shows a simple way to rock a white blazer and looks good.
"Styling the white blazer seems like a daunting task and we think it's the reserve of the fashion aficionados but I'm here to show you how easy-peasy it's to style the white blazer" Okafor shares.
"For this look, I have paired my white blazer with different shades of blue (blue happens to be one of my favorite colours). This is one easy way to wear your white blazer. Blue like other neutral colours is very easy to style as it goes with almost every other colour. The trick is to pair with dark colours so the white blazer can stand out.
I also have the lighter shade of blue( the shirt) to go with the blazer to create a balance. I think they make an amazing pair.
What do you think about this outfit? How would you wear your white blazer? What do you think about Ifeanyi Okafor's take on the white blazer?
JOIN OUR PULSE COMMUNITY!
Recommended articles
Decagon celebrates 500+ graduates securing full-time developer roles globally
Here's why sleeping with your phone in bed can affect your health
Your marriage may be happier if you marry as a virgin, experts say
How UNWIND is financially empowering spa therapists
7 unusual driving laws from around the world
Balenciaga has taken creativity too far with its muddy fashion show in Paris
3 similarities between Igbo and Yoruba
Ladies! Here's one major reason guys suddenly stop showing interest in you after some time
At what age do men and women have the best sex of their lives?
Get our Top Stories delivered to your inbox