The problem with Ready-To-Wear tailors online
Here's the issue with buying Ready-To-Wear outfits online.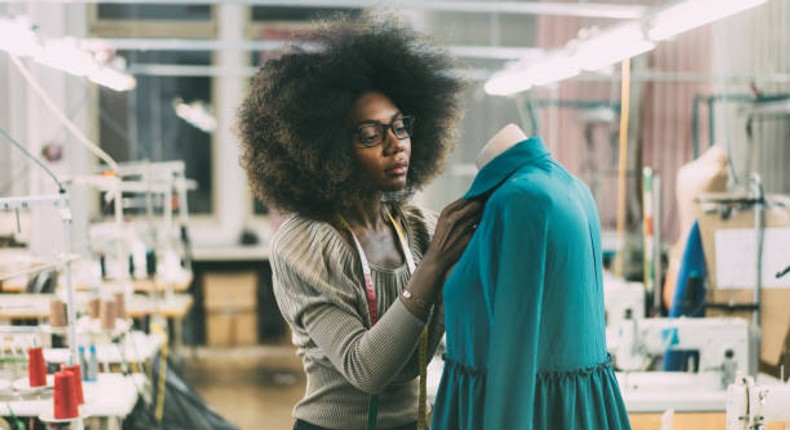 RTW simply means Ready-To-Wear, it includes sewing outfits, usually corporate or corporate casual outfits for sale.
The RTW industry is made popular by Instagram where most of the outfits are displayed, but dealing with them is often challenging for the following reasons.
Low quality outfits
It's ludicrous for me to buy an outfit of ₦25,000, and it looks like a government school uniform, cost of production aside. Any outfit above ₦10,000 must be impeccably sewn. There are brands whose gowns cost below ₦5,000 and they still make gorgeous, well-tailored outfits. So, there are no excuses.
They cost too much
Many people joke about how once an outfit has a Nigerian name, for example, Ajoke pants, it would cost at least ₦100,000.
RTW fashion brands have a crisis on their hands, use good fabric and charge high prices or use poor fabrics and charge low prices with low quality.
Plus, if they have staff members and an office, that's rent and utility. That's why many international fashion brands have production offices in countries where they can pay staff low wages, taxes and rent.
Delivery challenges
One good way to lose customers is to delay the delivery of their goods or charge exorbitantly for delivery. The worst thing perhaps is when you order goods that are supposed to be ready to wear, but for weeks the designer tells you that the outfit isn't ready and you need it desperately.
Bad customer service
Sending a dm to an online vendor can be chaotic since some of them can be rude. Some Instagram vendors give short, annoying responses or are very slow in their replies, almost like they can't be bothered by you and your inquiries.
Fittings issues
There is no reason why any clothing company should have a no-return policy. That is quite illegal. If the cloth doesn't fit, they should be able to return it and have it fixed or even ask for a refund if what they ordered was different from what they got.
JOIN OUR PULSE COMMUNITY!
Recommended articles
3 reasons you need to start wearing lingerie
9 foods that make your child smart
3 overnight tricks to flatten your bloated stomach
Who wore it better? Nengi Hampson's recreation, or the original outfit on Didi Stone?
Top 5 Nigerian chefs with the best Instagram content
itel celebrates Children's Day 2023 with over 1,000 children In Abuja
What kind of parents are millennials? 5 ways they differ from their own parents
This week's best celebrity pictures on Instagram
Orijin launches 'Deeply Rooted' campaign championing transformative power of Naija roots
5 things adults miss about Children's Day
5 African countries where snow falls
Amstel Malta shines spotlight on digital content creators at AMVCA 9