Womenswear brand employs print for 'Sisi Eko Part 1' Collection
Womenswear brand Tae take on solid print for new collection; Sisi Eko (Part 1)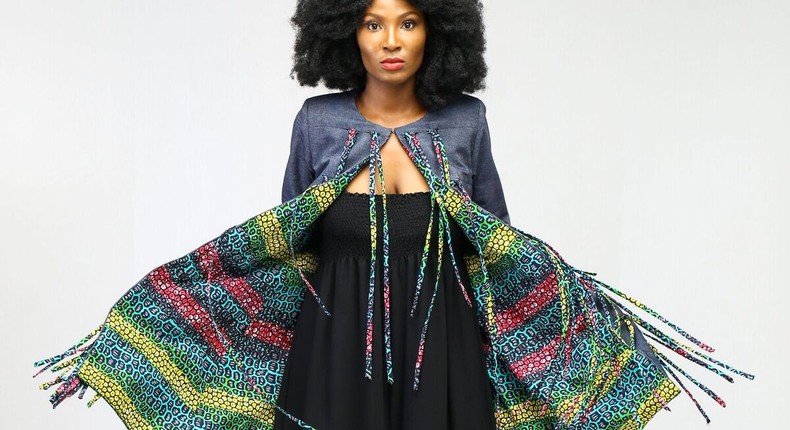 Presented in chic wardrobe staples, the collection features shirts, flared pants, graphic jackets, fringe tent dress.
Even more summery styles including tiered dungaree, trapeze tops, belted tops and dresses in colourful prints, jumpsuits, tiered fringed jackets all made up the collection.
"Sisi Eko is a nod to our tribe of Tae Women who are keeping it moving" the brand shared the inspiration for the collection.
"These are turbulent times, but we stride through the storm with a swing in our hips and a smile on our lips, confidence unshaken. We are truly phenomenal and we know, that the whole world makes way for the woman who knows where's she's going" Tae shares.
Check out the looks paraded in the first installment of 'Sisi Eko' below.
Photographer: Twelve05 Photo Factory
Models: Celebrite Unique Modeling Agency
Sneakers: Ethnik by Tunde Owolabi's Ethnik Folklore Luxe Range
JOIN OUR PULSE COMMUNITY!
Recommended articles
This week's best celebrity pictures on Instagram
20 ways people experience unexpected orgasms
Everything you missed at the #TheMeistersExpression Concert in Ibadan
In this Ugandan tribe, the bride's aunt has s*x with the groom to test his sexual prowess
Skinny shaming: 5 things you should never say to a slim person
The importance of boundaries in relationships: Nurturing love and respect
Trace to set the African music scene ablaze with first Trace Awards & Festival in Kigali
Study shows men have been peeing wrong; they ought to sit and not stand
Denola Grey is one of the new faces of Fenty Beauty
How to survive the rising cost of petrol and transport in Nigeria
7 incredible health benefits of bitter kola
5 most fashionable plus-size celebs in Nigeria