5 things about Chioma Nnadi, the Nigerian who's British Vogue's new editor
She has been appointed as the Head of Editorial Content for British Vogue.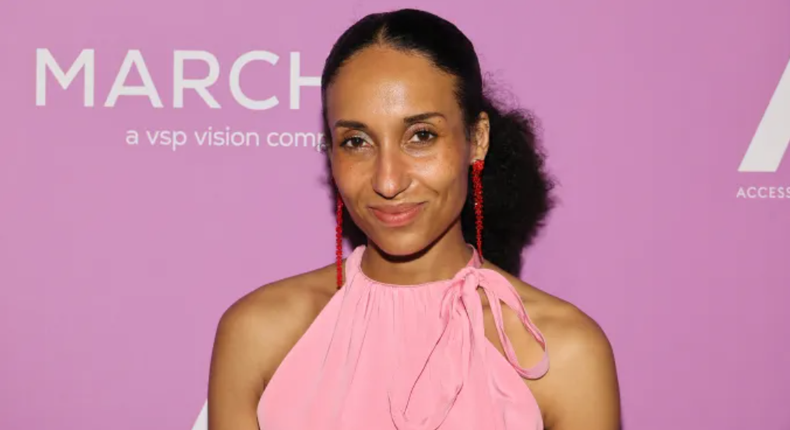 On September 18, 2023, Chioma Nnadi assumed her role, succeeding Edward Enninful, the former Editor of Content at British Vogue.
In June, Enninful announced his departure after six groundbreaking years at the top fashion magazine, and now Nnadi has taken the reins.
In an interview with The Guardian, Nnadi stated, "Is there pressure? Yeah, there's definitely pressure — it's Vogue."
She added, "When I started out, there was only one other Black person working in the building, and we both went to the same college. It wasn't the same place it is now. Obviously, matters of diversity and inclusion should always be on the agenda, but it feels like more of an open conversation now, and that feels to me like progress."
Here are some facts you may not know about Chioma Nnadi, the new editor:
She's Nigerian
While the news portrays Nnadi as a "Black Female Editor," anyone familiar with Nigerian names would recognise that she has Nigerian roots, specifically Igbo. Despite her Nigerian heritage, she is also British, having been born and raised in London. Her father hailed from Nigeria, and her mother was a Swiss-German nurse.
She made history
Nnadi, a 44-year-old journalist, has achieved historical significance as the first Nigerian to lead editorial content at British Vogue. This groundbreaking move is not only historic for Nigerians but also for black females, as she becomes the first black woman to hold this prestigious position.
She started out as a fashion writer
Nnadi's illustrious career in fashion journalism commenced at the features desk of the Evening Standard Magazine before she relocated to New York to write for the independent style magazine Trace. She later went into fashion and its intersections with music while writing for Fader before joining Vogue in 2010.
Nnadi began her journey at Vogue as a fashion news writer and steadily climbed the ranks to her current position. Colleagues praise her ascent to the industry's pinnacle, attributing it to her dedication, talent, and passion for storytelling through fashion.
She has a great reputation
Nnadi has an excellent reputation among her peers and colleagues. Anna Wintour, Vogue's Chief Content Officer and Global Editorial Director, openly acknowledges Nnadi's popularity among her colleagues, describing her as "an editor and writer with an impeccable reputation — both within the organization and across the fashion industry as a whole." Enninful also commends her appointment, referring to Nnadi as "a brilliant and unique talent with a true vision, who will elevate the publication to even greater heights."
She has covered industry stars
Nnadi has authored stories featuring industry luminaries such as Rihanna, Cara Delevingne, Erykah Badu, and many other prominent figures. She boasts an impressive 13-year tenure as a writer and News Director for Vogue, and she co-hosts the publication's podcast, The Run-Through. Additionally, she has spearheaded online coverage of major events, including the Met Gala.
This has marked a significant milestone in the fashion world as Nnadi takes the rein at British Vogue, bringing her fashion perspective and expertise to the forefront of the industry.
JOIN OUR PULSE COMMUNITY!
Recommended articles
Chivas Palace: Celebrating the blend of success
7 things your belly button says about your health
Christmas traditions from our childhood that should come back
If you crave constant companionship, avoid dating people in these 4 professions
4 things I wish I knew before getting Botox for the first time
DIY Recipes: How to make ice cream without milk or cream
5 major differences between UTI and STI
5 tips to stop drooling in your sleep
Elevating Sportsmanship: Lord's London Dry Gin sponsors Lagos Country Club Snooker Tournament 2023
Ghanaian journalist gets Guinness World Records' approval to sing for 117 to 120 hours
6 tips to reduce the impact of late-night eating on your body
The complete Detty December checklist for all recovering IJGBs
Shelly-Ann Fraser-Pryce: Track legend signs mouthwatering deal with luxurious wristwatch brand
Sha'Carri Richardson: World's fastest woman reportedly bags $20,000,000 endorsement deal
She needs a break - Super Falcons coach explains Ashleigh Plumptre's absence from team
Sergio Ramos makes Champions League history 31 years after Daniel Amokachi