Pop culture icon hosts media at listening session of his album, El Hadj
Popular rapper and pop culture icon, Reminisce hosted members of the media and close industry friends to an exclusive listening session of his soon to be released album, El Hadj.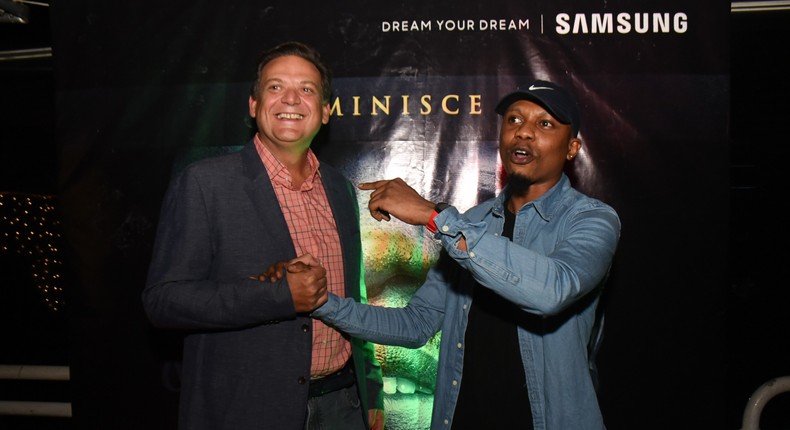 Popular rapper and pop culture icon,
The album listening event had in attendance some of the finest minds from various sections of the media. Speaking to the media, Reminisce, said: "The journey has been a beautiful one, from the launch of Book of Rap Stories in 2012, to the launch of Alaga Ibile in 2013, Baba Hafusa in 2015, and now El Hadj. All I can say is a very big thank you to my supporters all over the world and to my corporate partners who have always been there to support me all the way."
He added that the album is a carefully constructed body of work, which explores more introspective themes that focus on destiny, deity, love and street credibility.With ElHadj, Reminisce's versatility as a veteran rapper, fuji artist and afrobeats maestro comes out strongly. Reminisce consummates his art via a masterfully crafted album showcasing artistic development and his maturity as a recording artiste.
The album, which has 16 tracks and a bonus track, is spiced with the production skills of producers such as, Sarz, Sossick, TMXO, TSpize, Camo Blaiz, Tyce, Jomane & PBanks. It also features collaborations with music heavyweights such as 2Baba; Mr Eazi; Solidstar; Olamide; Seriki; 9ice; Sojay and fast rising hip hop star, Ola Dips.
JOIN OUR PULSE COMMUNITY!
Recommended articles
Why South Korea is the plastic surgery capital of the world
Burger King Nigeria is bringing the real Burger Week Experience with delicious deals starting NOW!
Balenciaga's new collection: Bizarre social experiment or marketing genius?
10 things you probably didn't know about 'Diners, Drive-Ins, and Dives'
5 things to consider before matchmaking your friends with each other
Here are the reasons why you should reduce your bread consumption
4 things to expect when you date a broke guy
Why do single women find married men attractive for relationships?
If you suffer from ulcers, here's the life-saving painkiller information you need to know