Actress introduces new way to handle period cramps
One of the many issues women have to deal with is their 'period'. Now, Whoopi Goldberg is introducing a new way to handle cramps when 'Grandma' arrives.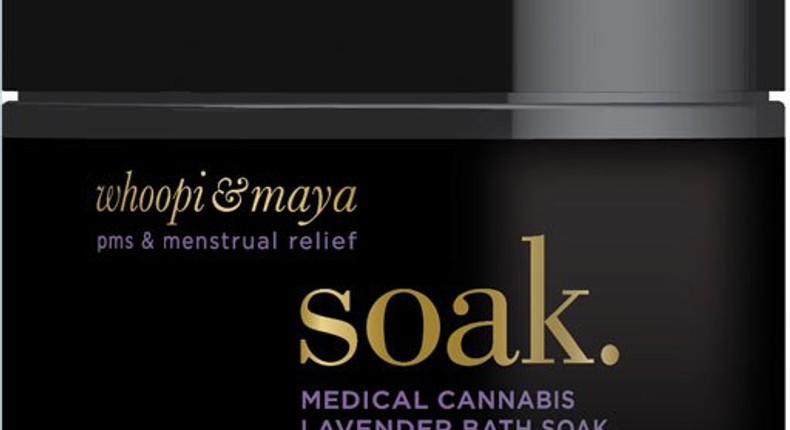 One of the many issues women have to deal with is their 'period'. Now,
Gone are the days when all you wanted to do was eat carbs while sitting in a steaming bath while on your period. In April, you can now add some medical marijuana bath salts to your lather, as a new company is launching with some classy takes on medical marijuana, including bath salts, sipping chocolates, and body balm.
The Whoopi and Maya products are made by Whoopi Goldberg of and current host on and edibles maker Maya Elisabeth. They'll be available on their website, WhoopiAndMaya.com, from next month.
According to Goldberg; "I am thrilled to partner with the amazing Maya Elisabeth to provide women an alternative for relieving the pain and discomfort associated with menstruation. This was all inspired by my own experience from a lifetime of difficult periods and the fact that cannabis was literally the only thing that gave me relief."
"The only products available to us were filled with ingredients we couldn't even pronounce and I discovered that I was not alone in this. When I looked further, I learned that this area was considered a 'niche' ... a 'niche' that includes half of the population! Whoopi & Maya has the opportunity to set the gold standard for the medical cannabis industry."
I can imagine that women all over the world may be excited at the idea of having alternatives for dealing with the period pain. Would you consider this option? Let us know below.
JOIN OUR PULSE COMMUNITY!
Recommended articles
A Night of Queens, an all-female lineup concert celebrating Nigeria's musical powerhouses
One Wellness Centre hosts exclusive brunch and tour event
Here's why you jerk when sleeping
5 tips to stop drinking alcohol
Chivas Palace: Celebrating the blend of success
7 things your belly button says about your health
Christmas traditions from our childhood that should come back
If you crave constant companionship, avoid dating people in these 4 professions
4 things I wish I knew before getting Botox for the first time
DIY Recipes: How to make ice cream without milk or cream
5 major differences between UTI and STI
5 tips to stop drooling in your sleep